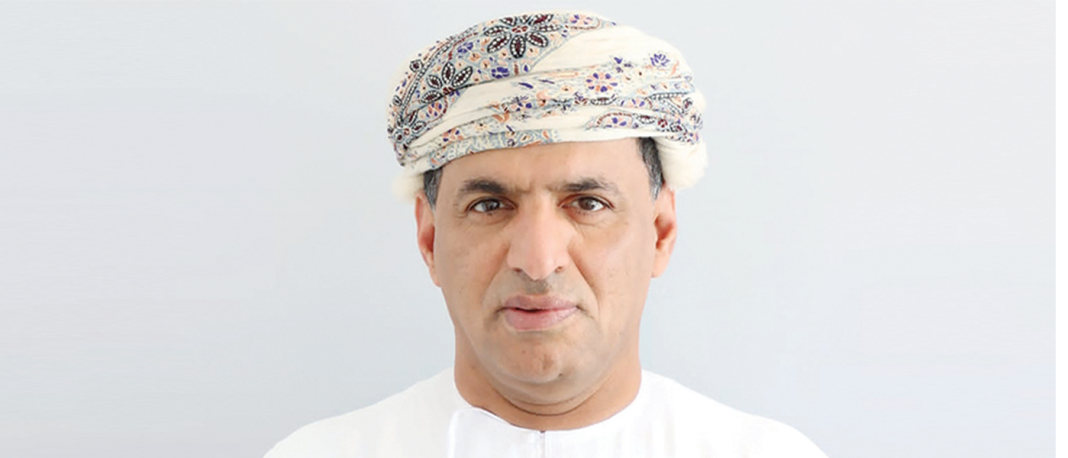 Oman: In light of the rapid variables in the fields of information technology and its modern effects in the various aspects of our today's life, the importance of data storage, safe hosting and the assuring of adequate cyber security to protect data and information, becomes one of the most severe issues that disturb all countries across the world, with no exception.
This importance comes as a result of globalisation, which framed the world in a framework of a small global village that has reduced our planet to the size of a hand fist. As a response to the needed facing of these increasing data security challenges, Oman Data Park (ODP) has been founded in 2012.

ODP has been founded to assume a huge responsibility in the data and information sector, and it becomes the largest data centre in the Sultanate of Oman, where it provides hosting and cyber security services, while data protection globally gains great importance, and is considered a cornerstone of immunising the countries against the cross-border data hacking attacks, that able to paralyse of any country if successfully hacking its networks.
As a part of its technical huge responsibilities, ODP also provides cloud and hosting services to many companies operating in the country with unparalleled efficiency, while it is well known as the Sultanate's first IT-managed and cloud services provider.
Therefore, it is gratifying that, ODP has addressed this responsibility during the past ten years and has sought to provide safe havens for data storage, on which the work and production system is based for both government and private sectors, as well as has strengthened the concept of cyber security among both sectors to be able to protect their data against any penetration attempts by any source.
Indeed, it is a matter of satisfaction for the successes achieved in a short period of time by this reputed company, while it has effectively made a qualitative leap in its business, where the number of beneficiaries of its specialised services reached 800 governmental and private entities, which are utilising its advanced services led by qualified national competencies.
Undoubtedly, the efforts and solutions provided by ODP over the past decade contributed to enhance data management systems, strengthening national awareness about the importance of cyber security at different levels, and help in accelerating the digital transformation in the Sultanate of Oman by undertaking the responsibility of hosting services, providing a broad range of cloud services IT –managed services and cyber security services for all public and private entities across the Sultanate of Oman, through ODP certified Tier III Data Centre, as well as it has launched Oracle's Hyper-Scale Cloud Infrastructure Data Center in the Sultanate of Oman,
What ODP has achieved in the field of data, in developing solutions to address the challenges of this field,and in keeping pace with the latest developments of the same field , deserves praise at a time when we were and are still in dire need to improve such a system , while ODP successfully capable to take its responsibility in one decade only.
The company also has successfully encountered various specialised data challenges in the public and private sectors in high efficiency, where it was able to put in place appropriate cloud solutions, which contributed to reducing the cost large proportions for its customers in all sectors, while the data and information are considered as a wealth that must be preserved protected from exploitation and all forms of attacks. ODP also offers the Sultanate's first Artificial Intelligence ready cloud infrastructure – Nebula AI powered by Nvidia.
Today, strengthening ODP roles by assigning data hosting tasks and technical work in its specialised fields has become a national responsibility that all parties and companies are requested to give attention to it. As the localisation of modern technologies is part of national security and an added value for initiatives of investment in the modern technology sector, this localisation can be achieved through assigning the work of digital transformation, data storage and cyber security tasks to national companies operating in such fields and have world-class performance standards.
Furthermore, the success of ODP abroad of the Sultanate of Oman by entrusting it with the tasks of managing and operating data centers in Zanzibar is considered one of the qualitative successes of ODP and evidence for its good reputation and unparalleled efficiency that exceeded the borders of the country toward the global reputation
Of course, technical development is moving at lightning speed, and it must be kept up with the same speed, as there is no time to catch a breath, and this will only come through a party that fully knows the meaning of responsibility in this very dangerous field.
So we hope that ODP will achieve successive developments in its victorious technological path, and always strives to be aware of the latest developments in this field, while we are proud of it and consider as the honest portal, to which we have entrusted our information and data in a world being faced by blatant technological turmoil.
Ali Rashid Al Matani