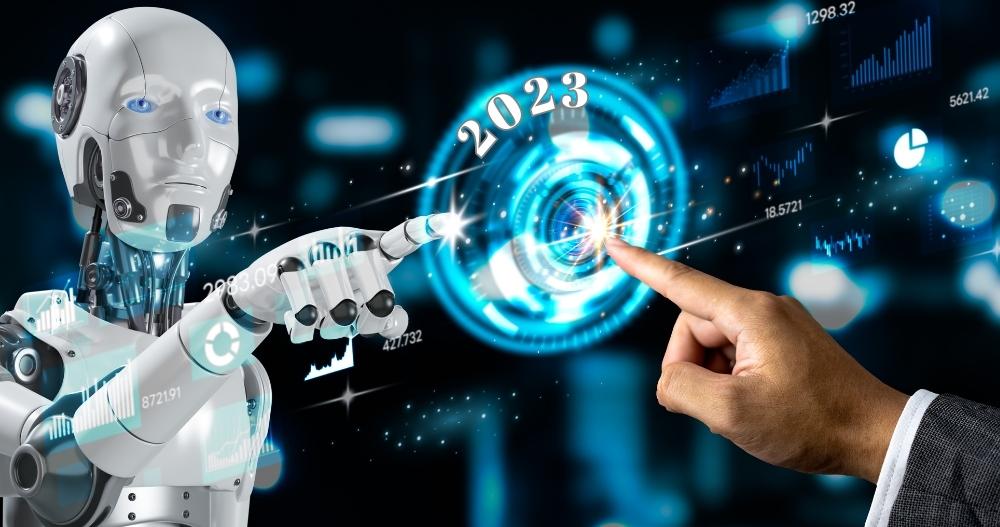 In 1981, Oman, Kuwait, Bahrain, Qatar, Saudi Arabia, and the UAE signed a legal and economic agreement to form the Gulf Cooperation Council (GCC). Although the GCC members have been a global hub for oil and gas production and exports, countries of the GCC are heavily investing in adopting advanced technologies for digital transformation.
GCC countries have always been the core driving force in oil and infrastructure. However, with the global economy shifting towards digital transformation and after the COVID-19 pandemic that created supply chain restrictions, GCC countries have realized that they must adapt to new technology trends.

Some of the biggest trends in technology this year are:

AI Usage
AI (Artificial Intelligence) refers to developing computer systems that can perform tasks that generally require human intelligence. Artificial Intelligence and machine learning are among the biggest technology trends for GCC countries this year, following heavy investments. Saudi Arabia has invested more than $135 billion in AI through its stake in Softbank Vision Fund and aims to rank among the world's top 15 nations for AI by 2030. Furthermore, GCC countries such as UAE have also created administrative and organizational infrastructures, such as the Ministry of AI. Under its Vision 2040, Oman is also constantly adapting to AI to build a foundation to utilize and benefit from digital technologies, mainly AI, to create jobs and increase productivity.
Digitization of business and corporate management
Digitization ensures the transformation of traditional business operations and management practices into digital formats. GCC countries leverage technology and digital tools to streamline processes, improve efficiency, enhance decision-making, and drive organizational innovation. Big government and public companies in GCC countries such as Oman use big data analytics in various sectors to adjust pricing, forecast demand and sales, study customer behavior through data patterns, etc. The analysis and resulting data are helping these companies to optimize their products and services according to the demand and ultimately increase profits.
Cloud Computing
Cloud computing allows users to access and utilize a shared pool of computing resources, including servers, storage, databases, networking, and software. It mitigates the reliance on local servers or personal devices to store data and run applications. GCC countries are increasingly adopting cloud computing technologies to rapidly scale up or down their resource allocation based on their requirements. Last year, the Oman Data Park and Zanzibar's Ministry of Infrastructure, Communications, and Transport signed an MOU to establish, manage and operate a data center. Furthermore, Oman has also started the shift of 120 government entities to an integrated cloud platform and provided 25,000 sqm of land on its Sohar Port to a Chinese firm to build a cloud data center.
Cybersecurity
Numerous scams, breaches, and frauds related to digital information worldwide have occurred. According to a report by Cybersecurity Ventures, global cybercrime damages are likely to cost a staggering $10.5 trillion annually by 2025. One of the most important technology trends for GCC countries is protecting computer systems, networks, and digital information from unauthorized access, theft, damage, or disruption through cybersecurity. Almost all GCC countries have established cybersecurity organizations to create ideal frameworks to avoid potential data breaches. Most countries created the organizations after the Shamoon cyberattack in 2012 that wiped data from thirty-five thousand computers. This year, GCC countries are taking all measures to ensure the integrity, confidentiality, and availability of data and systems in the face of cyber threats and attacks.
The Implementation of Technology Trends

GCC countries have been an integral part of the world economy. However, the current business spectrum calls for keeping up with the biggest trends in technology to stay relevant and ensure sustainability. GCC countries and their companies are transforming business by investing in advanced technologies to penetrate sectors such as fintech, retail, production, etc. Such investments will likely increase with time and the invention of newer technologies.