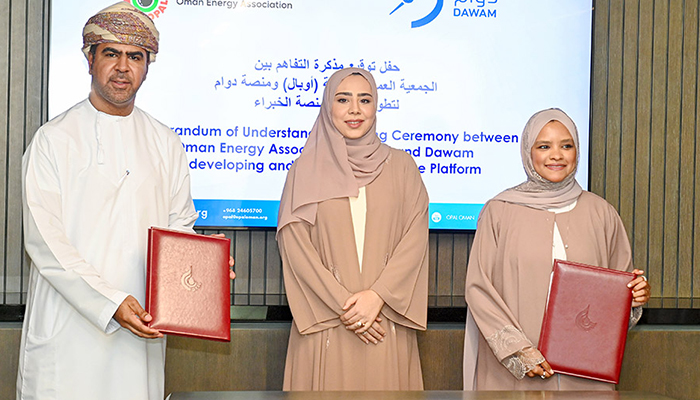 ONA
Muscat, Oman: Oman Energy Association (Opal) signed an agreement here to develop and manage a platform that serves as an integrated database of inputs from various fields and specialisations. The platform covers data about retirees, job seekers and people with various experiences.

The platform offers experts an opportunity to showcase their services and expertise to the public and private sectors. This will contribute to enhancing cooperation between the two sectors and promoting sustainable development in the Sultanate of Oman.
The agreement was signed by Abdulrahman Humeid Al Yahya'ee, CEO of Oman Energy Association, and Laila Said Al Harthi, co-founder and CEO of the Dawam platform.
The signing was attended by Her Highness Sayyida Mayan Shihab Al Said and many officials from the Opal and Dawam platform.