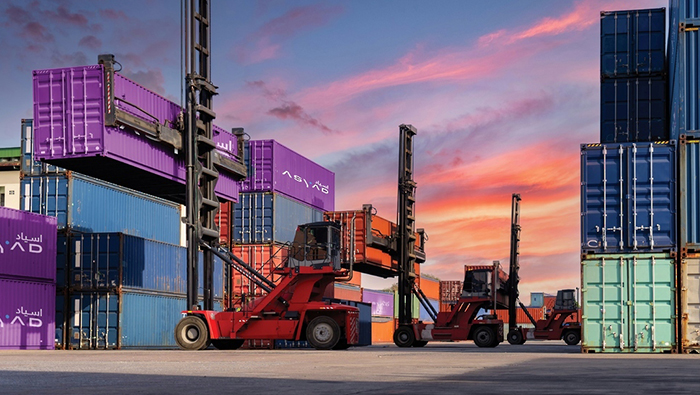 Muscat, Oman: Asyad Group, Oman's global integrated logistics provider, has given business opportunities for local suppliers to the tune of more than OMR38 million during the first half of 2023.

The opportunities were generated through Asyad's awarding more than 5,000 contracts. They included more than 2,000 contracts (worth over OMR10 million) for small and medium enterprises (SMEs) that are holders of Riyada Card. The contracts benefitted more than 600 SMEs.
Asyad further pointed out that the contracts open up vistas for business in various local projects across different economic and commercial sectors.
Earlier in May 2023, Asyad Group had announced momentous operational growth in the Sultanate's free zones and major ports of Salalah, Sohar and Duqm during 2022.
The ports achieved a combined growth of 8 percent and handled over 62.3 million tonnes of general cargo, an increase of 10 percent from the previous year.
In addition to the impressive general cargo handling performance, the ports' liquid cargo climbed by 22 percent from 2021 to more than 23.7 million tonnes, with almost 5.2 million twenty-foot equivalent units (TEUs) handled. The ports also handled more than 1.59 million head of livestock and 71,700 vehicles and equipment and received over 6,500 ships.