The inaugural edition of the Gulf Business Summit, organized by Gulf Leaders Circle on Monday, cast a spotlight on Oman's 2040 Vision, with a particular focus on the critical sectors of energy, technology, and sustainability. Distinguished speakers and panelists shared their insights during the event, titled 'Building Bridges: Exploring the Economic and Strategic Implications of Saudi Arabia-Oman MoUs and Vision Plans.'
The summit, powered by OQGN, received support from the Ministry of Commerce, Industry, and Investment Promotion (MoCIIP) and the Oman Energy Association. It attracted prominent experts and policymakers from both Oman and Saudi Arabia.

Commenting on the successful completion of the summit, Ahmed Essa Al Zedjali, CEO of Muscat Media Group stated, "This was a result-oriented summit and we believe that this will boost the existing bilateral trade relations between Oman and Saudi Arabia. There were MoUs signed and B2B talks on enhancing cooperation between Oman and Saudi Arabian companies in key sectors of energy and technology."
He further added, "The summit addressed the needs of various companies and with the support of the Ministry of Commerce, Industry and Investment Promotion, we hope to attract investments from our neighbours."
The one-day summit was divided into three sessions dedicated to energy, technology, and sustainability. It witnessed the participation of nearly 70 experts from Oman and Saudi Arabia, facilitating meaningful dialogues and collaborations between policymakers and top executives from both nations.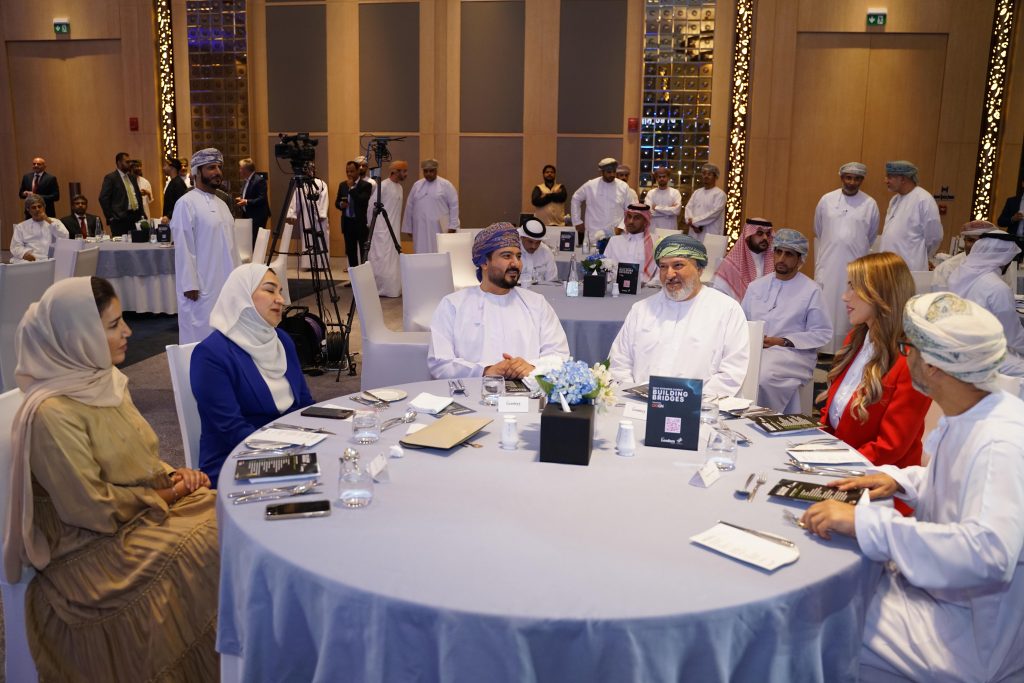 Paula Colard, Managing Director of GLC, expressed her satisfaction with the inaugural Gulf Business Summit, stating, "Our mission at Gulf Leaders Circle is to be the premier source of firsthand knowledge in matters of business, international affairs, and insights from the foremost industries in our region. In this edition, the spotlight was on Saudi Arabia and Oman. The two nations have shared a long and robust history and this momentum continues to gather strength in 2023."
Moreover, during the event, the first edition of the Gulf Leaders Circle book, featuring in-depth interviews with CEOs and decision-makers, was also launched.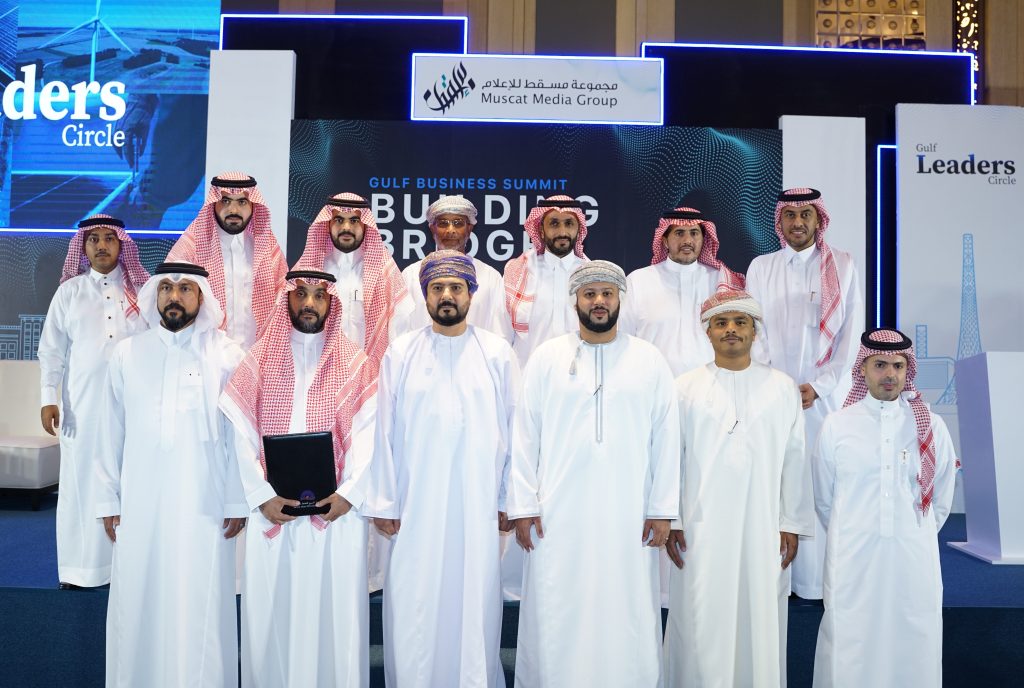 Energy, Technology, & Sustainability Panels
The panel discussions, expertly moderated, covered a range of topics. The energy sector panel, moderated by renowned Shabiba TV host Abdullah Al Saidi, was led by notable figures such as Abdul Rahman Al Yahyaei (CEO of OPAL), Harith Al Suleimany (Executive Director of Seven Seas Petroleum), Saif Al Hosni (Vice-President of Gas Network Management at OQGN), Firas Al Abduwani (Director General of Renewable Energy and Hydrogen at Ministry of Energy and Minerals), and Nasser Al Maqbali (CEO of Minerals Development of Oman).
Essam Al Sheibany, Vice-President of Sustainability at Asyad Group, also attended the summit and discussed efforts to provide greener fuels and the potential for Duqm Port and Salalah Port to become green ports. On Oman-Saudi Arabia trade relations, Al Sheibany said: "We have a very close relationship with Saudi Arabia and Duqm provides a platform for Saudi Arabia to grow their business in Oman."
Furthermore, he added, "We are also planning to make a more efficient diesel-powered vessel and the first green fuel (LNG) powered vessel could be a reality by 20270".
The second panel, moderated by technology expert Raid Al Lawati, featured Said Al Mandhari (CEO of ITHCA), Saleem Abdullatiff (Vice President and Consumer Unit of Omantel), Mubarak Al Sawafi (Acting Executive Manager-Radio Spectrum Sector, Telecommunications Regulatory Authority), Mansour Al Ajmi (CEO of Majorel Saudi Arabia), and Maqboul Al Wahaiby (CEO of Oman Data Park). The discussion underscored the pivotal role of technology and data in contributing to a nation's GDP and growth.
The third panel, led by media personality Murthada Al Lawati, delved into sustainability and involved corporate leaders like Mansoor Ali Al Abdali (Managing Director of OQGN), Dhafir Al Shehri (Director of Saudi Water Partnership Company), Sami Al Lawati (Technical Director at PDO), Harssha Shetty (CEO of Jindal Shadeed), and Saif bin Hamad Al Ramahi (Clean Energy Specialist at Environment Authority of Oman), who shared their perspectives on the subject.
The event also saw a signing ceremony for cooperation between Seven Seas Petroleum LLC and Al Mulhem Petroleum Services Company KSA, with a speech by Dr. Abdullah Al-Dhafeeri.
Summit Partners
The event's partners included the Ministry of Commerce, Investment, and Industry Promotion, OQGN, Seven Seas Petroleum, ITHCA, ODP, Khazaen, Al Maha Petroleum, Petrofac, Opal, Green Tech Mining, Jindal Shadeed, Dunes Middle East, Artic KSA, Port of Salalah, and Dar AlSanam.