---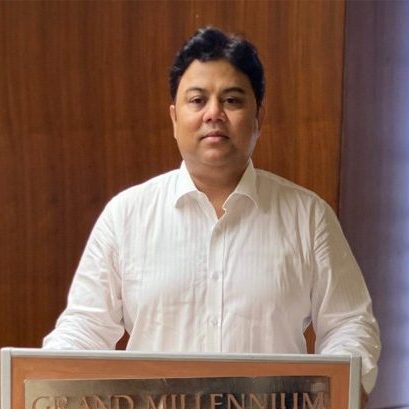 Profile
Mohammed Tabrez Khan is the CEO of Sur United International Engineering.
---
You have vast experience and you have been in Sur United International Engineering since 2018. Could you please review how your industry experience helped to inform your vision of your company, and what is your strategy for this year?
Mohammed Tabrez Khan: United International Engineering is legally classified as an SME company with 100% ownership. Our primary focus lies within specific business verticals, mainly in the oil and gas sector, as well as the energy and renewable energy fields. We operate across various business disciplines, including contracting and fabrication, and we are gradually transitioning towards the EPC segment from contracting. Over the past 4 or 5 years, our focus has been on specialized and strategic projects, particularly those involving foreign direct investment (FDI). Infrastructure projects are not within our horizon; our primary concentration is on the oil and gas and renewable energy sectors.
We have successfully completed several noteworthy FDI projects that have contributed to our growth. However, in 2022 and 2023, we noticed a decline in FDI projects, leading us to rely more on locally funded projects, which come with their own set of challenges and concerns. This shift affected our ability to achieve our growth targets.
Looking ahead, our vision remains optimistic, especially considering the government's 2040 vision. We anticipate a progressive change in the business landscape, but we have yet to witness the clarity and action needed on the ground to sanction significant projects.
Sur United International Engineering is legally classified as an SME company with 100% ownership

Mohammed Tabrez Khan
How does your company provide investment and partnership opportunities for investors from Arab countries, particularly Saudi Arabia?
Mohammed Tabrez Khan: We have been actively exploring opportunities for collaboration with investors from Arab countries, including Saudi Arabia. One of our subsidiary companies, Gulf Integrated, primarily focuses on technology transfer from developed regions such as Europe. Recently, we had a high-level meeting with the Ministry of Energy to discuss how we can facilitate the transfer of exponential technologies to Oman. These technologies are rapidly evolving, and we are considering how they can play a pivotal role in Oman's energy landscape. One notable technology we are exploring is electronic fuel, which is poised to replace traditional marine and jet fuels, offering significant carbon footprint reduction.
We are also delving into technologies related to sustainability, particularly in the context of food security. High-tech farming, utilizing drones for precision agriculture, and soil conservation are areas of focus. Our goal is to enhance food security while considering environmental conservation. Additionally, we are working on various climate sustainability technologies, including the monetization of flare gases into valuable products.
Our goal is to enhance food security while considering environmental conservation

Mohammed Tabrez Khan
In the healthcare sector, we aim to introduce advanced technologies for health screening and overall healthcare management. We envision a system that offers both invasive and non-invasive tests, connected through a web-based platform that provides the Ministry of Health with real-time health data for the nation's citizens.
Furthermore, we are exploring innovations in the education sector, leveraging artificial intelligence to enhance and transform the education system, particularly for our nationals. Similar technology discussions have taken place with the Ministry of Education in Abu Dhabi.
Along with representing Sur United International Engineering, you also represent SK Gulf Integrated. Sur United is involved in contracting and fabrication, while SK Gulf Integrated specializes in technology transfer. How do these two companies complement each other and what the advantages of having this dual representation are?
Mohammed Tabrez Khan: These two companies complement each other because Sur United International Engineering focuses on the execution phase of technology projects. SK Gulf Integrated, on the other hand, specializes in the earlier stages of technology development, including conceptual design and engineering. This dual representation allows us to seamlessly bring technology from concept to reality. Sur United Engineering handles site preparation, installation, testing, commissioning, and ongoing operation and maintenance.
In light of pursuing Oman's Vision 2040, how does Sur United International Engineering's business strategy align with the United Nations Sustainable Development Goals and the Oman 2040 vision?
Mohammed Tabrez Khan: Our business strategy aligns with sustainability initiatives based on the vision of the local government. We focus on exponential technologies that the government wants to introduce to elevate the country's status globally, putting it on par with other GCC countries and even European counterparts. Additionally, we emphasize Corporate Social Responsibility (CSR), which has a profound impact on In-Country Value (ICV) by shaping the culture and mindset of the people, driving how they perceive and benefit from technology. Ultimately, our efforts are geared towards the betterment of the country.
Ultimately, our efforts are geared towards the betterment of the country

Mohammed Tabrez Khan
How do Sur United International Engineering and SK Gulf Integrated plan to expand their presence in neighbouring markets? Additionally, could you provide insights into investment opportunities within the industry and any expansion plans within Oman or neighbouring Gulf countries?
Mohammed Tabrez Khan: In terms of expansion, we have explored potential partnerships in Qatar, specifically with the Alethea Group. In Oman and the UAE, we are self-sustainable, thanks to our collaboration with Adnoc. Our focus is on technologies related to climate sustainability, food security, and health security. However, the pace of progress depends on government decisions and their commitment to realizing and implementing these opportunities on the ground.