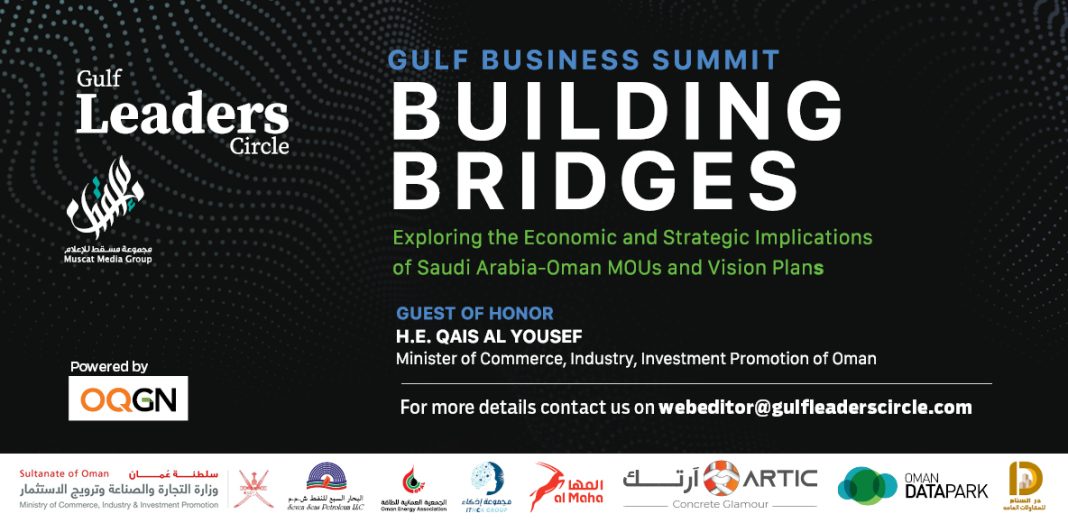 Muscat: Gulf Leaders Circle is proud to announce its first business summit, connecting policy-makers and business leaders from the Sultanate of Oman and the Kingdom of Saudi Arabia.
The event is supported by the Ministry of Commerce, Industry and Investment Promotion of Oman, and Oman Energy Association (OPAL), and is powered by OQGN. HE Qais bin Mohammed Al Yousef, Minister of Commerce, Industry & Investment Promotion will be the Guest of Honor at the event.

Over 50 dignitaries from KSA and Oman are set to participate in the event on October 9th, 2023 in Oman at Jumeirah Muscat Bay. The topics on discussion include Energy, Technology and Sustainability. Expert panelists from both countries will share their insights on these topics.
The event will also see the release of the first edition of the Gulf Leaders Circle book, which features in-depth interviews with CEOs and decision-makers.
If you wish to be a part of the event, please email us on [email protected]