---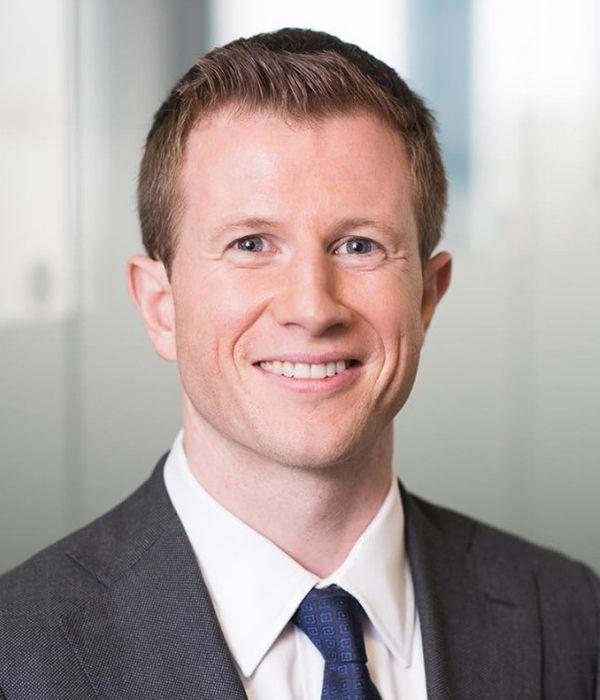 Profile
Donal is the Partner leading the Middle East and Africa office for Portas Consulting, a management consultancy dedicated to the sports and fitness sector.

He has worked on 100+ sports and fitness projects in the Middle East, including Ministries of Sport, sports federations, and private sector investors.

Donal holds an MBA from The Wharton School of the University of Pennsylvania, an LLM from Harvard Law School, and an LLB from the University of Glasgow.

He has previous experience at Freshfields Bruckhaus Deringer, Goldman Sachs, Roland Berger, and Yale University.


---
With your extensive background in both general management consultancy and corporate law, as well as your specialization in sports consulting, you have had a diverse career. May you share with us how your past roles have uniquely prepared you for your current position as the Portas Partner leading the Middle East and Africa office?
Donal McElwee: Our company, Portas Consulting, was founded on the premise of bringing the best of professional services expertise into the sports sector. My background in law and management consulting, together with my passion for all sports including boxing attracted me to the sector and to such a unique specialist firm.
Like me, all of my colleagues have backgrounds in management consulting, sport or business, and want to leverage these skills to lead and shape the future of the sports industry. This shared background and passion is integral to our company's ethos.
Portas Consulting's journey began in 2006 with a clear purpose and unwavering values, stemming from your flagship project for the London 2012 Olympics. Could you elaborate on how that initial project shaped the foundational principles of the company and set the tone for its future endeavours?
Donal McElwee: Our first project was centered around the London Olympics, and it was during this time that our founder, David Portas, who previously served as a Partner at McKinsey, identified a significant need for dedicated sports consulting. He was the lead consultant on creating the legacy strategy, explaining how the event would be advantageous to the city. This legacy plan played a pivotal role in London's successful bid to host the Olympics. This included the development of new infrastructure in East London, support for the local populace, the promotion of tourism, and the stimulation of sports participation—essentially, all the facets that an Olympics event could leave in its wake. It was a remarkable inaugural project, both in terms of its success and the profound impact it had on the sports sector, particularly within London.
It was a remarkable inaugural project, both in terms of its success and the profound impact it had on the sports sector, particularly within London.

Donal McElwee
There was even then a distinct need for senior leadership and specialist advisory services, so he established Portas Consulting, with the London Olympics commercial strategy serving as our maiden undertaking.
This laid the foundation for our work, which is centered on leveraging the power of sport to enhance society and ensure that sports events leave a lasting imprint on the cities and countries that host them. These legacies can encompass increased sports participation, improved public health through increased physical activity, and financial benefits by leveraging sports to stimulate economic sectors. Over the years, we have undertaken many projects that cover these diverse dimensions.
You are currently leading a company with a large client base in Saudi Arabia, and Portas Consulting is expanding its operations across the GCC region, with current projects in UAE, Oman and Qatar. Could you outline your growth strategy for this region?
Donal McElwee: We have been actively involved in the GCC since 2015, marking eight years of continuous engagement. During this time, we have witnessed remarkable progress and growth in the sports sector. The GCC holds great significance for us, both regionally and globally. In fact, among all the areas where we have a presence, including Asia, the UK, and Europe, the GCC region stands out as the most pivotal. The reason for this lies in the tremendous potential for transformative change that we have already helped to drive through sports.
Saudi Arabia occupies a central role in our GCC activities and represents our regional HQ. The Kingdon's ambitious plans, with sports at the heart of Vision 2030, coupled with the rapid pace of change, presents ample opportunities for impactful sports advisory work.
Our willingness to serve the entire GCC region is evident

Donal McElwee
We also maintain an office in the UAE, where our operations are also growing. As our organization expands, we are increasingly focusing on extending our services to other GCC nations that are actively seeking to drive transformative change and economic development through sports. This includes Oman, Kuwait, and Qatar, all of which we have engaged with in the past through various projects, and we aspire to deepen our involvement further. Our willingness to serve the entire GCC region is evident, but it is dependent on our growth and capacity, as the potential within this region is vast.
Could you assess your significance in facilitating new partnerships within the GCC region and elucidate the investment opportunities available for GCC investors in your company?
Donal McElwee: Our role within the sports sector increasingly extends beyond providing advisory services to senior leaders and specific clients. It is increasingly evolving beyond an advisor into that of a facilitator, fostering collaboration and partnership among our clients and joining the dots. This approach helps mitigate the risk of inefficiencies, duplication, and overlapping mandates, which can be common in sporting landscapes. We consider it our responsibility, spanning various clients, to ensure optimal resource utilization and to build the capacity and capability of our clients. This, in turn, ensures that the ultimate beneficiaries of these sports strategies, the citizens, reap the full benefits.
Moreover, we collaborate with other partners within the sports sector to execute our strategies. For instance, when we formulate strategies related to sports infrastructure, we collaborate with various master planning and architectural firms. This collaboration ensures that our advice is not merely at the strategic level but also integrated into detailed facility plans and implementation. This approach is consistent across our different sectors, whether it pertains to our work in major events or our involvement in sports like football. In all cases, we engage these additional partners to bring forth their expertise and further assist our clients or guarantee the successful execution of the devised strategies.
Saudi Arabia's government has made substantial investments in grassroots sports, such as the allocation of $880 million as part of the National Transformation Programme and Vision 2030. What were the key factors that convinced the government to commit such a substantial financial resource to grassroots sports, and how does this investment align with the overarching goals of Vision 2030?
Donal McElwee: We commenced our engagement in Saudi Arabia in 2015, which predates the launch of Vision 2030. During that time, we collaborated with the sports sector to formulate a strategy aimed at mass participation and promoting physical activity within the nation. This initial effort laid the groundwork for our subsequent involvement in the Vision 2030 process, where we helped the Ministry of Sports ensure that sports received the attention it deserved within the Vision 2030 framework.
We are proud of our role in advocating for the inclusion of sports, securing funding for sports, and defining meaningful sports-related targets within Vision 2030. Since the launch of Vision 2030, we have witnessed remarkable transformations within Saudi Arabia's sports sector. The percentage of the population engaged in weekly physical activity has surged from 13% in 2015, as per our measurements, to nearly 50% today. This represents a significant increase in physical activity levels.
Furthermore, the number of major sporting events has grown 300% in the last 5 years. Today, there are numerous major sporting events held annually, with a continued upward trajectory anticipated in the coming years. Events like Formula One, Formula E, and major boxing matches have become fixtures on the country's sports calendar. This transformation in the nation's sporting landscape is reflected in the increased participation of its citizens in sports activities.
As Portas Consulting continues its expansion and involvement in the Middle East, could you share your insights into the evolving role of sports and physical activity within the cultural and economic landscape of the region?
Donal McElwee: The cultural embrace of sports and active lifestyles within family, educational, and professional settings is a relatively recent development in the region. However, in the GCC, the younger population's adoption of sports has been notably swift. Once adequate facilities, programs, and coaching become available to stimulate the market, people readily embrace sports. The demand is there; our surveys show that people have a high interest in participating in sports.
However, there are often barriers to this enthusiasm. Many individuals express uncertainty about how to get started, perhaps because their physical education curriculum was lacking or the lack of role models. Others face challenges in finding suitable facilities, especially among females, where facility shortages can be more pronounced. Additionally, affordability can be a barrier. Fortunately, both governmental and private sector entities in the GCC are now addressing these barriers.
A notable cultural shift is underway, impacting not just sports but also what I would describe as various facets of the quality of life and lifestyle sectors. This includes sports, culture, and entertainment, and these sectors are experiencing significant growth in the GCC.