---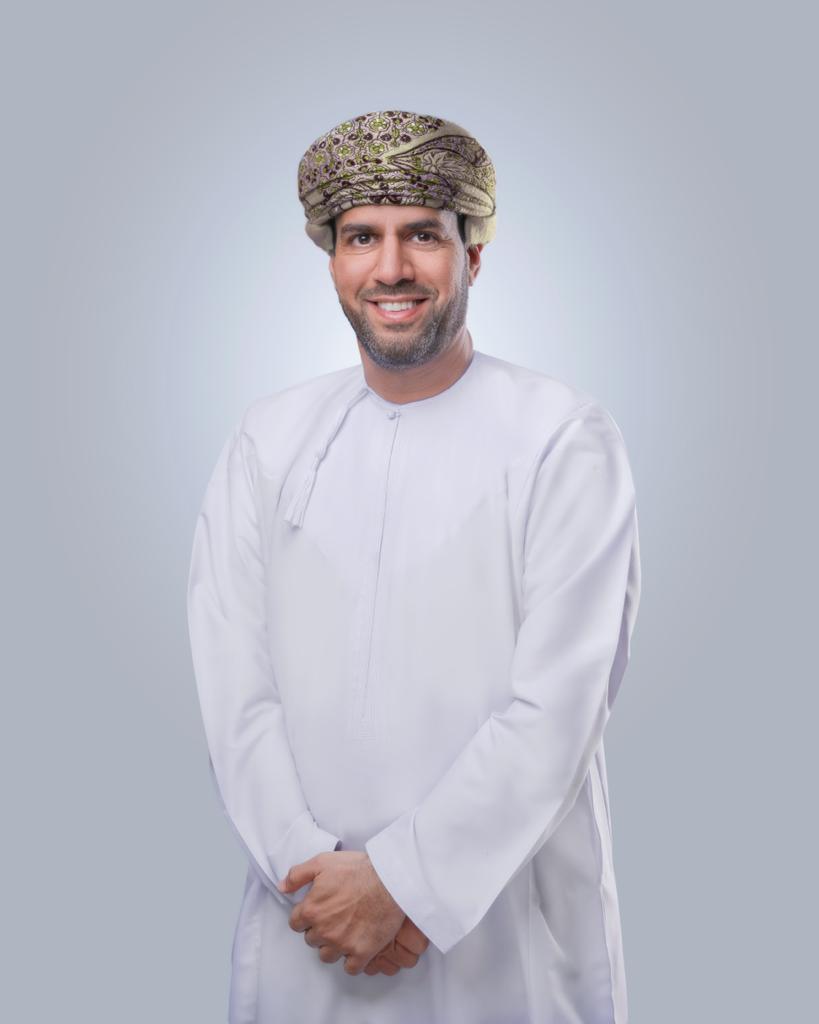 CEO Profile
Said Al Mandhari became the CEO of Oman ICT Group (ITHCA Group) in October 2019. He has more than 20 years of experience in the ICT sector.

Before working for ITHCA Group, he was the CEO of Oman Broadband Company for about six years, managing more than 200 professionals in the IT & Telecommunication sector. He also worked for multiple entities in the public and private sectors.

He was involved in multiple national projects related to the e-government initiatives.

In addition to his current full-time job, Said is currently involved in multiple committees and working groups related to ICT strategies, national capacity building, SMEs, and the digital economy.

He is also a member of multiple companies' boards of directors and Industry Advisory Boards in different universities and colleges.

Said holds a master's degree in Computer Engineering, and Computer Systems Engineering degree from Kent University in 2000. He is also a graduate of the Executive Management Program from Berkeley University in 2018.
---
You were appointed as the CEO of Oman Broadband Company in 2014 and now you are leading a group of companies along with ITHCA Group. Could you share the story behind the creation of the ITHCA group and the challenges you have encountered in this sector so far?
Said Al Mandhari: ITHCA Group was established in 2019, with a dual goal; to restructure existing investments and assets previously under the Ministry of Finance and later, under the Oman Investment Authority, as well as to be at the forefront of the ICT sector development in Oman, by investing into Emerging Technologies and filling the gaps where the private sector is not able to engage.
the Group is able to increase synergies and integration between stakeholders and participating sectors in Oman

Said Al Mandhari
With the mentioned mandate, the Group is able to increase synergies and integration between stakeholders and participating sectors in Oman. This includes parties such as; Oman Investment Authority, Ministries, and other Government entities from one side and ITHCA Group portfolio companies from the other (e.g., Oman Technology Fund, Oman Broadband Company, Oman Tower Company, Space Communications, AI, IOT, and Blockchain companies). The Group is encouraging and stimulating the increase of efficiency in the portfolio and companies aiming to optimize operations and maximize portfolio value as a result.
Our journey started with defining a comprehensive strategy that lies on three investment pillars. The first pillar primarily focuses on the hard ICT infrastructure, namely Oman Broadband, Oman Tower Company, Space Communications, Submarine cables, and landing stations. The second pillar focuses on the soft infrastructure, aiming to build an ecosystem with Cloud Services and Platforms, Digital Transformation, and Cybersecurity. The third pillar is centered around Emerging Technologies and the Fourth Industrial Revolution, namely; Artificial Intelligence, Blockchain, IoT, and Robotics.
Initially our investments were mainly consisting of well-established and stable ICT infrastructure assets that were transferred to us. With that, the Group had a strong foundation for further development and investments.
Since then, we have expanded significantly, and invested in multiple companies. Our first investment was in early 2020, when we partnered with Oracle, establishing a crucial Cloud Infrastructure service in Oman and securing much-needed local data residency. Moreover, we are collaborating with the Ministry of Transport and Communication and Technology building an equally important vehicle to help in delivering Digital Transformation projects.
In parallel, we continue to invest in various SMEs focusing on IoT, Artificial Intelligence, Data management, Blockchain, and Drone technologies. Remarkably, all of this progress has taken place within the past 3-4 years. We are proud to announce that today, at least seven of our investment startups are prepared to expand beyond Oman and operate in the region, in my opinion, is a remarkable achievement.
We are opening the market to new players and increasing attractiveness of the investments in technology.

Said Al Mandhari
Plans for the future are big, and we aim to utilize and build on top of proven business models, for example, the open-access concept. This concept had been introduced with the establishment of Oman Broadband in 2014, who pioneered open access in telecom infrastructure. The main objective of this approach is to eliminate duplication of investments in hard infrastructure and redirect those resources towards services and technology, segments that are higher up the value chain. With that, we are opening the market to new players and increasing attractiveness of the investments in technology.
Although this concept was new, it got approved by the Ministerial Cabinet, leading to the creation of Oman Broadband and myself as the CEO at the time. As many new concepts faced uncertainty and resistance at the beginning, especially from incumbents in the telecom sector, as it challenged their existing business model. However, 2-3 years down the line, it became clear that this model is highly effective.
I am proud to say that this model proved to be very successful, not only in Oman but also in the wider MENA region. It served as a unique and successful case study, fostering the country's telecom and technology advancements through a shared economy and open access model.
How do the projects that ITHCA is currently working on, as well as those from the past, contribute to Vision 2040 for Oman?
Said Al Mandhari: Oman's Vision 2040 focuses on diversification and alternative resources, with a 5-year plan specifying five main sectors; logistics, manufacturing, agriculture and fisheries, mining and natural resources, education, and innovation. Interestingly, technology is not defined as a separate sector; all of the mentioned sectors depend on technology for advancement and diversification.
Technology is rather seen as an important enabler and a key driver for growth significantly contributing to Vision 2040. Our Group closely collaborates with sector owners, particularly in logistics, agriculture, and traditional sectors like oil and gas to support Vision 2040.
It is important to mention that the Group also invests in building human capital, by leveraging technology to improve the quality of life and standard of living for citizens. That's why our investments focus heavily on technologies that are bridging gaps and are linked to diversification sectors. Concretely that means we aim to enable and support individuals and startups that are working in the same direction, adding to the creation of high-value job opportunities. Moreover, the Group is cooperating with the Ministry to enhance citizen services through the use of technology.
In general, we can say that our investment focus is divided into two parts; first, attracting external businesses and co-investing with international partners, and second, promoting our SMEs in the international market and increasing exports. Startups that we invest in often have a vision to expand globally, positively impacting Oman's GDP growth through increased exports in the technology sector.
To summarize; our investment perspective revolves around aligning with Vision 2040, and ensuring our investments contribute to increased GDP, job opportunities, and the growth of startups. We strive to make our investments valuable and feasible in line with Vision 2040's objectives.
What investment opportunities are available for local, regional, and foreign companies within the ITHCA Group?
Said Al Mandhari: If we look at our journey since the establishment of currently the most valuable asset, Oman Broadband, the total investment in that particular company alone has exceeded $110 million, and that full investment was taken by the Government and the Group consequently. However, today we are witnessing the investment shift towards new technologies, opening up more opportunities for collaboration with national and international investors.
Due to that, our preferred investment approach today is co-investment, meaning the Group aims to invest alongside international and local players in their projects, following the guidelines of the Oman Investment Authority, our shareholder. We rarely invest as the sole investor in a project. The purpose of co-investments is to foster collaboration, add value to the local market, and attract investments from outside Oman.
Our investment portfolio is diverse, and we actively seek opportunities for collaboration and co-investment.

Said Al Mandhari
This is why, most of our investments since 2019 have been co-investments. Even when our more mature investments, such as Oman Broadband are in question, we are partially exiting. With that we are allowing new investors to participate in successful business models, further strengthening the investment eco-system in Oman, at the same time generating returns for our Shareholders and securing funds for future investments.
As mentioned, ITHCA Group is investing across various segments, and one very exciting segment is Venture Capital (VC). So far, we have invested in four VC funds, some with both local and international participation.
For example, we have partnered with ADQ from the United Arab Emirates, jointly securing funds that will be invested in local and international startups. When larger companies and startups are in question, we practice the same model, we collaborate with international players: Submarine Cables, Data Centres, and Drone manufacturing are excellent examples of that. On top of that, we are currently in discussions with multiple international investors to explore investments in Semiconductors, Artificial Intelligence, and Cybersecurity.
Our investment portfolio is diverse, and we actively seek opportunities for collaboration and co-investment. We consider ourselves strategic partners for both local and international investors. We welcome discussions with any international or local investors to explore opportunities that can drive growth and stimulate the ICT sector.