---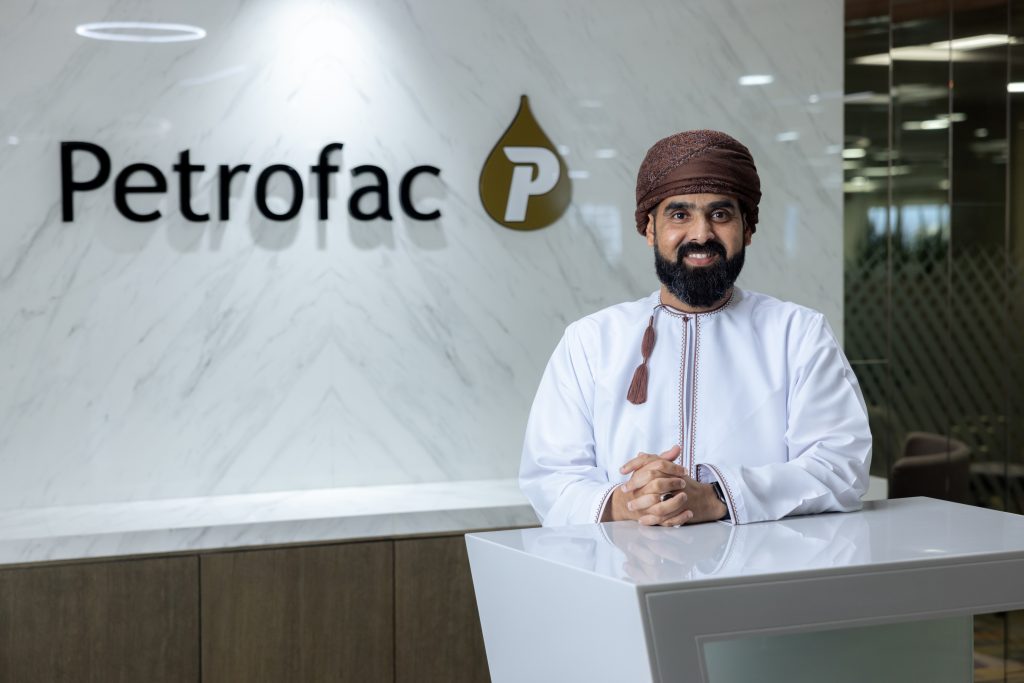 Profile
With more than 22 years of energy sector experience, Khalid Al Jahwari is Petrofac's Country Manager, in Oman.

Al Jahwari holds a bachelor's degree in Petroleum Engineering from Sultan Qaboos University, as well as an MBA and a PhD from the UK's University of Strathclyde Al Jahwari has significant leadership experience.

In his role as ambassador in-country, he represents the Petrofac Group, working closely with the various parties across the entire Petrofac portfolio, in the ongoing delivery and development of the company's full-service capability offering and operations in Oman.
---
Being with Petrofac since 2021, along with your extensive 22-year experience in the energy sector, could you share some insights into how your diverse background in technical, commercial, and management roles across different regions has shaped your leadership approach?
Khalid Al Jahwari: I have worked on both the client and contractor side of the energy industry, was previously based in both Egypt and the Netherlands, and have led projects worldwide. This breadth of experience has given me an international outlook, and a recognition that there is always something to learn from different cultures, technologies, and working styles. The client-side experience gives me a perspective on the criticality of quality, schedule, cost, collaboration, and integration. The contractor-side complements that with an understanding of the importance of long-term partnerships and commercial rigour.
I believe it is vital to guide your team with a clear vision and sense of direction and to keep the momentum strong

Khalid Al Jahwari
All this feeds through to my leadership style. I believe it is vital to guide your team with a clear vision and sense of direction and to keep the momentum strong. But it is also important to recognize that you do not have all the answers, and there are always new things to learn.
Petrofac works closely with many stakeholders. How do you approach building, establishing, and nurturing collaborations and partnerships with these external partners?
Khalid Al Jahwari: In today's world, stakeholder engagement is vital. Looking specifically at Petrofac in Oman, a key stakeholder is the government, and we aim to understand and contribute to its policy objectives. That is partly about nurturing local skills and partly about nurturing local supply chains. Most of our employees are Omani nationals, we prioritize in-country spending, and add local companies to our international supplier database – a great example being Oman Cables who we just used for a large project in Algeria.
For clients, the focus shifts to project delivery. They expect safe and ethical project execution, maintaining the highest quality standards, and managing schedules and costs effectively. Ultimately, the aim is to demonstrate reliability and trustworthiness, so we elevate our status from being a regular partner to a preferred one.
The range of projects Petrofac has worked on covers upstream, midstream, and downstream operations, showcasing a comprehensive portfolio. How does Petrofac's effective operation across these different areas give it a competitive advantage in the industry?
Khalid Al Jahwari: Petrofac has been active in Oman since 1988 and worked on many of the Sultanate's most significant energy assets, like the Khazzan gas field, the Rabab Harweel Integrated Project, and the Duqm Refinery. Added to these is a portfolio of more than 200 projects worldwide, and our history has been characterized by moving successfully into adjacent geographies and sectors.
In recent years, we have moved into new markets like Lithuania, and become active in renewables and new energies. A great example being the EUR13 billion framework agreement we signed with Tennet for HVDC platforms and grid connections for a vast offshore wind grid expansion in the North Sea off the Netherlands – the largest such deal in our history.
All this puts us in a strong competitive position. Clients know they can trust us with both traditional hydrocarbon assets and new energy projects. They also know that, as well as delivering with certainty, we will do it in a way that brings added skills to the local workforce and enriches the local economy.
Making a positive impact on society and the environment is important to us

Khalid Al Jahwari
The energy industry is undergoing a significant transition towards cleaner and more sustainable practices. Could you provide some examples of how Petrofac is driving this transition in its own operations and through collaborations with other organizations worldwide?
Khalid Al Jahwari: Almost everything we do these days is linked to the energy transition. As well as managing our own environmental performance, we help clients to meet the world's evolving energy needs. This means that, as part of our everyday activity, we work with them to reduce the carbon intensity of existing oil and gas facilities, design and build lower-intensity facilities, and deliver on the potential of new energies.
Also, making a positive impact on society and the environment is important to us and is reflected in the award of the Gold Impact Seal for delivering our sustainability strategy in the UAE – which is an official recognition of our approach to sustainability.
Petrofac aims to be a net zero company by 2030 or sooner. Could you provide insights into the strategies and initiatives the company is implementing to achieve this ambitious goal while maintaining its operational excellence?
Khalid Al Jahwari: We were quite early to make a commitment to becoming net zero, it has a high profile within the company, and we have a formal program to achieve it. We recently implemented a cloud-based Emissions Dashboard, which captures and displays all our scope 1, scope 2, and scope 3 emissions data at the corporate, business unit, and project levels. Available to all employees via any online or mobile device, it helps to increase awareness of our performance and adds to the urgency of our net-zero journey.
We continue to find new ways to reduce our energy use and avoid the associated emissions, both in our everyday operations and in the way we deliver our projects. A good example is the SNOC project in the UAE, where we would ordinarily have used a barge as part of our operations. Instead, we introduced a 750-tonne crane, which was significantly more energy efficient, and reduced the risk of marine pollution.
Because this report centers on enhancing the connections between Oman and Saudi Arabia, could you please share if you have ever endeavoured to form a partnership in Saudi Arabia or sought potential investors or other opportunities?
Khalid Al Jahwari: We have previously worked in Saudi Arabia and aim to build on our previous experience and networks to establish long-term relationships within the Kingdom.