---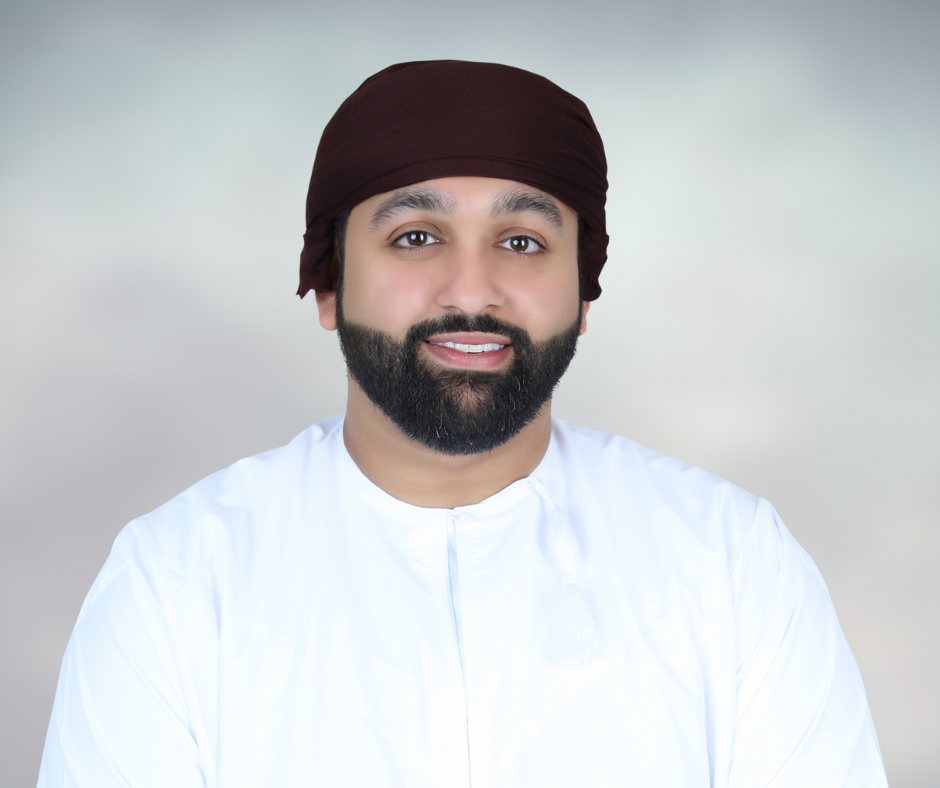 Profile
Sultan Hassan Khamis Al Zadjali is the current second-generation CEO of Image Design Consultants LLC with degrees in Architecture and Urban Planning and holds an educational background from both Germany & Switzerland.

Before being named active CEO of Image Design Consultants LLC in 2019, Sultan was a part of IDC's Team and was running the whole Operations and Design Development and was in charge of digitizing the company operations using technology since 2008.

His experience consists of many projects encompassing the principles of empowering communities through design. He won the Global Schiner Awards of 2017 for an Urban Design Project in Sao Paulo, Brazil, and it was noted by jurors that his project was considered the most beautiful submission with a strong focus on strategically empowering SMEs as well as social empowerment.

His work was published in Schindler's Global Awards Publication of the year 2017 as a testament to his values and work ethic.

As of 2023, Sultan leads IDC into the next phase of its evolution by using the latest technologies available in the field today.
---
As the CEO of Image Design Consultants LLC and a second-generation architect in the company's lineage, you have seen its growth over the years. How has Image Design Consultants LLC evolved since its founding in 1997, and what significant shifts have you observed in the architectural and design landscape during this time?
Sultan Hassan Al Zadjali: Image Design Consultants has always embraced technology since its inception. We started the business with hand-drawn sketches and manual drafting of floor plans.
IDC's journey has been one of continuous technological adoption. In its early days, we meticulously crafted blueprints by hand. That was our modus operandi. However, with the advent of AutoCAD, we ventured into creating artistic renditions and eventually progressed to producing 3D renders. Currently, we are even utilizing real-time ray tracing technology, and our repertoire extends to Building Information Modelling (BIM) and automation. Our growth has been nothing short of remarkable, keeping pace with the rapid advancements in technology within our field. While quantifying it precisely might be challenging, the rate of development has been substantial.
"Our nation is now widely recognized as the land of boundless opportunity and growth"

Sultan Hassan Al Zadjali
This, actually, reminds me of one of my esteemed teachers, who I am quite fond of, at the German University of Technology, who was around 80 years old at the time. He used the latest Mac computers, which left me somewhat astonished. I asked him how he managed to embrace such advanced technology at his age. His response has stuck with me ever since. He said, "If I don't embrace technology now, I will be left behind." This resonated deeply with me and remains a driving force.
I am passionate about staying ahead of the curve, ensuring that I, and by extension, our company, never fall behind in adopting cutting-edge technology. In hindsight, I realize that this proactive approach to technology was something my father subconsciously instilled in our company's ethos. He too consistently embraced technological advancements. It was only when I connected the dots that I recognized this pattern.
Furthermore, there has been a profound and highly significant shift in our field, marked by an influx of fresh talent introducing innovative ideas and perspectives. Coupled with our new leadership, His Majesty has undeniably elevated Oman to unprecedented heights. Our nation is now widely recognized as the land of boundless opportunity and growth.
Leading through a generational transition, from your father's leadership to your own, comes with unique challenges. How did you manage this transition and maintain the company's core values while bringing your own vision to the role of CEO?
Sultan Hassan Al Zadjali: Our core values have always revolved around a steadfast commitment to embracing technology. I know I have mentioned this repeatedly, but it is an indispensable aspect, especially in our industry. Additionally, our company's vision and mission serve as the bedrock of our core values. These principles guided us through the transition.
During this period, we had to operate with two distinct business models. In the past, due to the slow pace of production, as everything was done by hand, and limited technology, we majorly undertook high-end projects with substantial budgets. Small-scale projects were not feasible for us at the time. Our focus has consistently been on substantial projects of considerable magnitude.
"This transformation underscores our commitment to upholding our core values while adapting to changing times"

Sultan Hassan Al Zadjali
Over time, tech has evolved, and I am happy to share that our new direction and vision entail extending the same value we provided to our larger clients to a broader range of customers. Embracing these technological advancements has enabled us to do so. What's apparent within our company is that we now strive to deliver top-notch quality to nearly every client who walks through our doors. This transformation underscores our commitment to upholding our core values while adapting to changing times.
The integration of practices from the Royal Institute of British Architects (RIBA) sets your company apart. May you please share how Image Design Consultants LLC applies RIBA's rules and practices, and how this contributes to the excellence of your projects?
Sultan Hassan Al Zadjali: RIBA is indeed a prestigious institute with a rich history of excellence in planning. When we established our company, we naturally gravitated toward their system. We adopted it as our foundational framework, aligning it with our culture and background here in Oman. We fine-tuned it to suit our specific needs. RIBA provides a wealth of guidelines that enhance the standards we offer to our clients. Importantly, it adheres to international standards, making it applicable beyond our borders.
Our approach revolves around designing for people, which is evident in our recurring commissions. We firmly believe that a one-size-fits-all model doesn't suffice. Unlike some struggles faced by the market, we take pride in our philosophy of creating tailor-made experiences for our clients. Custom design is at the core of what we do, and our estimates are meticulously crafted to align with this approach.
Image Design Consultants LLC prides itself on adhering to the latest architectural design standards and technologies. Keeping up with ever-evolving architectural technologies is challenging. May you review how you facilitate continuous learning and integration of cutting-edge design standards and technologies within your team?
Sultan Hassan Al Zadjali: In our profession, there has always been a steep learning curve. Architecture is not something one can simply dive into; it requires a lot of learning and experience to become a seasoned architect. We are mindful of the constant advancements in technology, standards, and the evolving landscape of our field. At IDC, we are passionate about nurturing and enhancing our team's capabilities through ongoing education and training. This, we believe, is a key driver of our success.
Innovation and automation help us in the iterative process, a fundamental aspect of creating exceptional designs. We have embraced various technologies to enhance our work. For instance, we have adopted Building Information Modelling (BIM), ventured into artificial intelligence (AI) implementation, and integrated automation into our processes. Real-time visualization is also a critical tool, allowing us to provide clients with clear insights well before the execution phase.
"THE PANDEMIC was a challenging period, managing and developing the company amid unprecedented circumstances"

Sultan Hassan Al Zadjali
I must mention the impact of the COVID-19 pandemic. I assumed leadership of the company just a week before the pandemic struck. It was a challenging period, managing and developing the company amid unprecedented circumstances. Everyone was navigating uncharted territory.
Fortunately, our early adoption of these technological advancements, including cloud-based solutions, proved invaluable during the pandemic, even though it was tough to implement. It allowed us to continue working efficiently and effectively, despite the challenging circumstances. I am pleased to note that our entire staff has adapted to and embraced these technologies.
Your company's ability to secure repeated commissions and attract new clients through personal recommendations is remarkable. How do you establish and maintain this level of client loyalty and may you share some key strategies you have used to consistently secure repeated commissions and referrals from satisfied clients?
Sultan Hassan Al Zadjali: Our approach is grounded in authenticity and a strong work ethic, values instilled in every member of our team. We go above and beyond for our clients, tailoring their experience to align with their unique requirements. We recognize that clients vary in their preferences—some are visual, others analytical, and some focus on numbers. Our responsibility is to identify the right communication channels to ensure a clear understanding of the project. This commitment to understanding our clients sets us apart from many of our competitors.
For us, crafting a personalized and memorable experience is crucial because it reflects our genuine care and forward-thinking approach. We plan meticulously to demonstrate our commitment to our clients. When I choose business partners and team members, I seek out this authenticity, which is both memorable and impactful.
We all share a common vision of making a positive mark in the world and elevating our country to a level where it garners admiration for its architecture. This shared vision plays a significant role in our success, as we have a team of like-minded individuals committed to this mission.
IDC boasts an impressive portfolio that spans various architectural projects. In the context of Oman's landscape, where modern design trends must harmonize with cultural sensitivities, could you share an example from your portfolio that showcases how your team adeptly achieved this delicate balance?
Sultan Hassan Al Zadjali: When it comes to blending culture and harmony, one of our standout projects is Baitur Zubair. This project, an exhibition, demanded exceptional attention to detail. If you look closely at the roof and ceiling of the building, you will notice intricate details that may go unnoticed by many but are essential for us. This attention to detail plays a crucial role in achieving the desired harmony.
Our engineers created detailed reports, and clients could virtually communicate with us, making it an indispensable tool during challenging times

Sultan Hassan Al Zadjali
Another noteworthy project is the Crystal House, which I am immensely proud of. It has become a local landmark, known to everyone in the area. It is a testament to our commitment to unique and exceptional design.
In terms of current projects, we are currently working on the Duqm headquarters, where we are leveraging the best available technologies. Additionally, we are undertaking the Ministry of Housing headquarters, applying cutting-edge technology to enhance its value.
BIM enables us to plan meticulously, manage visuals, and incorporate metadata. It also allows for real-time adjustments and revisions, adding significant value to our work, including project management. We also employ this technology for project management. During the COVID-19 pandemic, we utilized it to conduct virtual site visits, reducing the need for physical presence on-site. Our engineers created detailed reports, and clients could virtually communicate with us, making it an indispensable tool during challenging times.
This is a glimpse of the possibilities that technology offers in our field.