---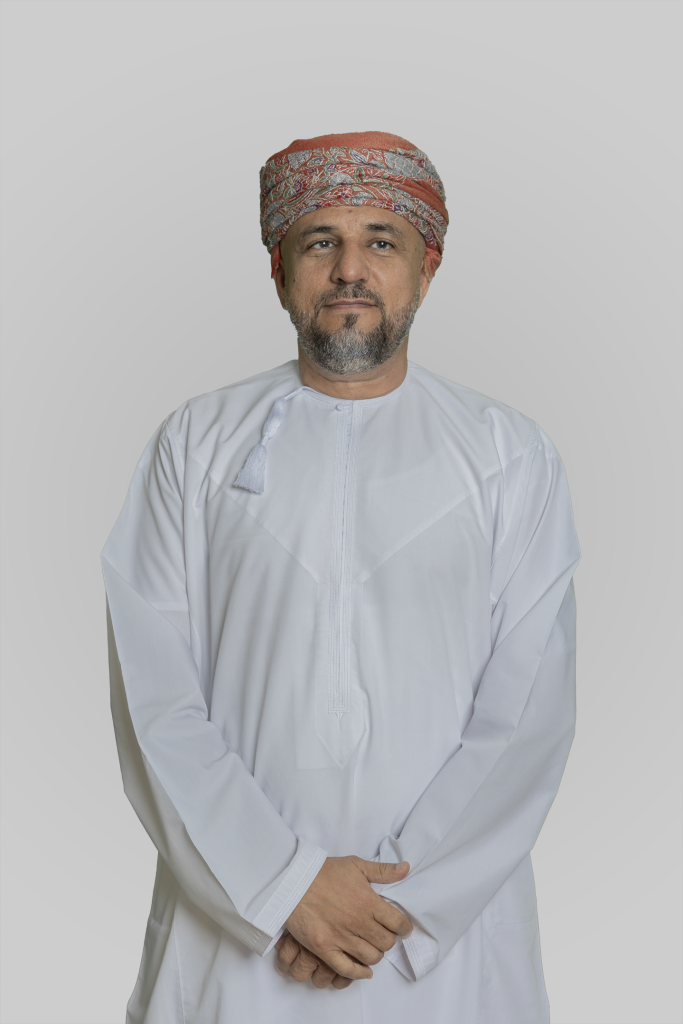 Profile
Marash Al Kalbani is a seasoned professional in the Oil and Gas industry, currently holding the position of Operation Director at Daleel Petroleum.

Marash boasts a rich background in the oil and gas sector, having held positions in renowned firms such as Petroleum Development Oman (PDO), Brunei Shell Petroleum, and Oman Oil Exploration & Production.

His educational background includes an MSc in Petroleum Engineering from Heriot-Watt University in the UK, along with certification as a senior executive from the prestigious London Business School.

He also holds a Bachelor's degree in Petroleum Engineering from Sultan Qaboos University. Marash Al Kalbani is not only technically proficient but also excels in managerial roles, possessing strong project management, negotiation, and decision-making skills.

His expertise and leadership make him a valuable asset in the dynamic world of Oil and Gas.
---
As you have been at the helm of Daleel Petroleum for several years, your experiences must be rich and diverse. Could you please review some of the most pivotal moments or projects in your career that have shaped your approach to leadership and operations management at Daleel Petroleum?
Marash Al Kalbani: Prior to joining Daleel, I worked for nearly 18 years with operators and contractors within the Oil and Gas E&P industry both locally and internationally. This equipped me with essential technical know-how and interpersonal skills.
Daleel might be classified as a small to medium company where truly there is a very high expectation towards efficiency and dynamic continuous enhancements. This is essential to guide the company through an intensely competitive sector and to guarantee sustained value for our stakeholders. Engineers love challenges and if they do not exist, they go looking for them. This is the spirit among Daleel employees where everyone strives to expand boundaries to maximize performance and productivity.
This is the spirit among Daleel employees where everyone strives to expand boundaries to maximize performance and productivity

Marash Al Kalbani
I felt that reality on my first day at Daleel and accordingly I drew a mind map of the best ways to harness my previous experiences to help the company continue its journey of success and to benefit from the company in improving my leadership capabilities and resource management.
During the ten years that I spent at Daleel, I participated in and led many projects and initiatives. Sharing the recent two projects:
Leading the company's emergency team during the Covid-19 pandemic
Positioning Daleel as the first operator in Oman to achieve Zero Routine Gas Flaring, accomplishing this milestone seven years before the World Bank's established goal.
The number of talents in Daleel, shareholders' support, and other governmental authorities' directions were key success factors of both projects.
For the first project, the challenge was to navigate the company through the pandemic with acceptable business disruption compared to the level of the event, especially when people's safety was at stake.
The challenge in the second project was to ensure that investment in these projects would achieve two main goals; environmental protection by eliminating the routine gas flaring and a financial return on investment. This is a major challenge for this kind of project because of the great risks it carries related to existing technologies and their suitability to the nature of the company's operations.
We depend on modern technology and expertise to locate oil reservoirs beneath these vast sandy expanses

Marash Al Kalbani
The name "Daleel" in Arabic means "Guide" and refers to the desert in Dhahira Governorate where the company operates. May you review how this unique geographical location has influenced your operations and your approach to resource extraction?
Marash Al Kalbani: In ancient times, people relied on stars and distinctive landmarks to navigate through these deserts. Nowadays, within our organization, we depend on modern technology and expertise to locate oil reservoirs beneath these vast sandy expanses. This, if I may add, is the essence of what Daleel stands for.
Archaeology and history play significant roles in this region, which stretches from the Al Hajar Mountains to the renowned Empty Quarter, also known as Rub Al Khali. Daleel Petroleum Company's primary activities revolve around exploring, developing, and producing hydrocarbon reserves in Block 5, situated approximately 450 km southwest of Muscat.
The geological structure in this block poses challenges, as oil reserves are found in thin layers with intricate geology. Furthermore, the presence of freshwater reservoirs and a neighbouring local community adds complexity to the equation. Consequently, our company's extraction strategy encompasses three key aspects: utilizing state-of-the-art technologies for efficient and cost-effective oil and gas development, placing a strong emphasis on safety and environmental conservation, and prioritizing social responsibility throughout the development of the block.
Daleel Petroleum has achieved a remarkable nearly tenfold increase in oil production compared to its 2002 output

Marash Al Kalbani
Daleel Petroleum's joint venture involves Mezoon Petrogas SAOC and Mezoon Petrogas BVI. Could you elaborate on the nature of this partnership, the roles of the involved entities, and how it has evolved over the years to enhance Daleel Petroleum's capabilities?
Marash Al Kalbani: Indeed, it is a 50/50 joint venture registered in Oman, with Petrogas SAOC as the Omani Business Partner and Petrogas BVI representing CNPC, the Chinese Business Partner. This partnership was established in the latter half of 2002 after Japex's interest in Block-5 was assigned to Petrogas BVI in July 2002 and subsequently re-assigned to the existing joint venture participants. Our activities in Block 5 are governed by an Exploration & Production Sharing Agreement (EPSA) with the Government of the Sultanate of Oman.
CNPC is a prominent global player in the oil and gas industry, operating in more than 70 countries. On the other hand, Petrogas E&P, based in Oman, engages in oil and gas exploration not only within the country but also in locations like the North Sea and Egypt. This showcases a wide spectrum of technical expertise in exploration, development, research, and project management.
Thanks to this impactful joint venture, Daleel has gained several advantages, including exposure to cutting-edge technologies, access to robust R&D capabilities, and tapping into a wealth of local and international industry expertise spanning various domains.
By harnessing these advantages, Daleel Petroleum has achieved a remarkable nearly tenfold increase in oil production compared to its 2002 output. Daleel Petroleum has solidified its position as an industry leader and trailblazer, not just in Oman but also across the region. This leadership is evident in various areas, such as pioneering the use of Geo-steering drilling technology for thin reservoirs, eliminating routine gas flaring, implementing advanced water shut-off techniques, conducting trials of state-of-the-art enhanced oil recovery chemical technologies, streamlining its supply chain system, and integrating intelligent systems to optimize production and reduce delays.
Daleel Petroleum recently signed an important collaboration agreement with the Geological Society of Oman (GSO). How does Daleel Petroleum envision fostering innovation and encouraging research and exploration through this partnership with the Geological Society of Oman?
Marash Al Kalbani: Our business is deeply rooted in the community. Through research, studies, and field visits, our Corporate Social Responsibility (CSR) team has developed an annual action plan. This plan covers corporate partnerships and financial support in crucial areas such as Education & Training, Healthcare, Environment, Municipal & Public Services, and selected non-governmental organizations.
The collaboration with the Geological Society of Oman is categorized under our Corporate Social Responsibility (CSR) initiatives. This alliance is undoubtedly beneficial for both entities. The Geological Society of Oman is dedicated to disseminating geo-scientific knowledge among students, professionals, and the general public to safeguard Oman's geological heritage. Our partnership will provide the Geological Society of Oman with enhanced financial stability, aiding them in achieving this national objective.
Conversely, with a membership of over 500 geological professionals and a plethora of geology-centric events, it is undeniable that our geologists and petroleum engineers stand to gain immensely from these engagements. Consequently, this fruitful alliance allows Daleel to tap into published geological insights, refining our exploration techniques, and capitalizing on the expertise of professionals within the society for our research initiatives.
Daleel Petroleum's long-term vision involves maximizing asset potential and pursuing new opportunities. Can you provide details on the strategic themes you have identified for the company's immediate future and how they align with this vision?
Marash Al Kalbani: The company presently operates mainly within block 5 in the northern region of the Sultanate. Future expansions will consider national regulations, energy strategies, and economic growth objectives. Additionally, keeping pace with market shifts, global energy patterns, and tech innovations is essential for making sound strategic choices.
Future expansions will consider national regulations, energy strategies, and economic growth objectives

Marash Al Kalbani
The company's envisioned growth follows a dual strategy: tapping the full potential of current fields and securing new concessions.
Firstly, we aim to boost production from our current fields through several key initiatives:
Continuously testing and implementing cutting-edge Enhanced Oil Recovery (EOR) methods, which may include chemical and CO2 flooding, to increase recovery rates.
Maintaining active exploration efforts and conducting thorough geological analyses to augment reserves and overall recovery.
Consistently investing in innovative technologies to streamline operations, reduce costs, and enhance efficiency.
Integrating digitalization, automation, and data insights to significantly improve productivity.
Secondly, our focus is on identifying and seizing new exploration and production opportunities within Oman. This may involve participating in government-sponsored bidding processes or forming strategic alliances with industry partners. Additionally, we are evaluating the possibility of expanding into renewable energy sources such as solar and wind, aligning with the global shift towards cleaner energy and our commitment to sustainability.