---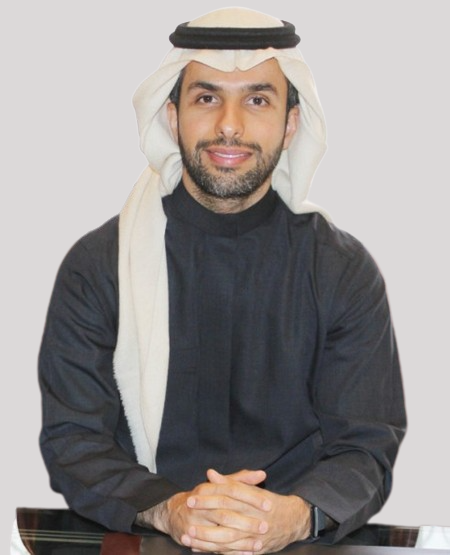 Profile
Abdul Aziz bin Sultan is the Founder and CEO of Al Salehiya Mining. He is a seasoned entrepreneur with a strong track record in the private sector, specializing in startup ventures.

At Al Salehiya Mining, he orchestrates all aspects of the business, from team building for geological surveying to comprehensive management of production, finances, risk, and client relations.

Simultaneously, as Co-founder and CEO of Saudi National IT company (SNIT), he formulates sales strategies, manages daily operations, and assesses potential projects while ensuring sound financial practices.

Abdul Aziz's impactful career also includes a strategic role at MENA Construction Company as the Co-founder and Non-executive director as well as a role as an FX Trader at Banque Saudi Fransi.

Additionally, his extensive portfolio spans diverse industries, including Mining, Information Technology, Real Estate Development, and Construction.

His academic journey includes an MBA from IE Business School, Madrid, and a BSc in Economics and Econometrics from Henley Business School, UK.

---
Mineral wealth is undeniably a crucial pillar of the economy, providing raw materials for various industries. Mining plays a significant role in extracting and processing these valuable resources. Now, could you tell us about your company's main focus for the years 2022 and 2023 in its operations? Moreover, how does your contribution align with Saudi Arabia's Vision 2030?
Abdul Aziz bin Sultan: Saudi Arabia is emerging as a major player in the global economy, with investments in diverse sectors such as entertainment, tourism, and more. However, a central focus of Vision 2030 is on mining, which historically took a backseat due to the country's dependency on oil as its primary revenue source.
The strategy was to keep mineral wealth as a contingency plan, like a safety box, for times when oil reserves may deplete or face challenges such as reduced use or low prices. In such a case, they could tap into mineral wealth as a secondary natural resource for revenue. But with Vision 2030, this approach has been completely transformed. The government now recognizes the potential of our mineral wealth and aims to make it the second most important revenue generator for the nation, even surpassing tourism.
The goal is to shift towards localized production and reduce reliance on imports. Saudi Arabia boasts abundant natural resources, particularly minerals, which have remained largely unexplored. Despite the efforts of the Saudi Geological Survey over the past few decades, around 80% of the country's territory remains untapped in this regard.
"Our aim is to continue discovering new mineral-rich areas, which will also open up the possibility of exporting our resources in the future."

Abdul Aziz bin Sultan
As for our company, our primary operations lie in quarries rather than metals. However, the government is now opening up opportunities for global conglomerates to collaborate with local Saudi companies and bid on mining locations. This approach ensures the infusion of top-notch technical expertise into our endeavours.
So, what we do is start from the basics. By working with raw materials and adding value by filtering out impurities from minerals and classifying them for various industries. As local factories emerge in sectors like paints, plastics, carbon fiber, and more than 100 other industries ranging from rubber to pharmaceuticals, they rely on our materials. By prioritizing locally sourced materials, we contribute to the growth of these industries in Saudi Arabia, simultaneously offering a cost advantage to the manufacturers and ultimately delivering more affordable yet high-quality products to consumers. Our aim is to continue discovering new mineral-rich areas, which will also open up the possibility of exporting our resources in the future.
Saudi Arabia, with its abundant minerals like graphite, iron, copper, and marble, holds great potential for the mining sector. How would you describe the current state of the mining sector in Saudi Arabia, and what opportunities do you see for investors from this region to contribute to Saudi Arabia's mining industry?
Abdul Aziz bin Sultan: The mining sector in Saudi Arabia is now in a highly favourable position, in my view. Unlike before, when obtaining a mining license was a lengthy and challenging process, it has become more accessible and efficient. Previously, it took around seven years on average for a license to be granted, and many requests were turned down as authorities reserved mining rights for future use. However, the current approach is different, and it provides us with valuable insights from global case studies. We can learn from both successes and mistakes made in other parts of the world.
Under the leadership of His Excellency Bandar Al Khorayef, a dynamic and experienced businessman, who now leads the ministry, the direction and vision for the sector are clear. Two essential principles they adhere to are adding value and ensuring fairness.
The ministry has implemented a stringent evaluation system, thoroughly studying each application, ensuring that the selected projects indeed contribute positively and fairly to the country's mining sector. This approach fosters a level playing field for all applicants, regardless of their background.
"By making essential information accessible online, such as during bidding for mining locations, the process becomes more open and transparent. "

Abdul Aziz bin Sultan
Transparency is another important aspect emphasized by the ministry. By making essential information accessible online, such as during bidding for mining locations, the process becomes more open and transparent. This approach invites foreign investors with specialized expertise and capital to invest in Saudi Arabia's mining industry.
Additionally, the Saudi government has recognized the importance of environmental considerations in mining operations. Unlike the past, about 15 years ago, when regulations were lax, there is now a strong focus on environmentally responsible practices. This move reflects the global trend towards sustainable and eco-friendly mining practices, which is a positive development for potential foreign investors.
Saudi Arabia has a reputation for starting strong in various sectors and being well-prepared, including robust regulations. This attractiveness to investors is evident. Now, turning our focus to Salehiya Mining, could you share the investment opportunities or partnerships your company offers?
Abdul Aziz bin Sultan: Before addressing that, I would like to touch on a point from the previous question. Starting from 2016, around mid-June or July, until last year, 2022, the ministry took the bold step of completely shutting down licensing. This move was part of a comprehensive restructuring effort, involving the reassessment of regulations and ensuring all aspects, including environmental, technical, and financial factors, were thoroughly addressed. The ministry sought expertise from both foreign and local mining professionals, even involving people from the business world. This extensive process was crucial to ensure that the mining sector in Saudi Arabia moves forward with the best strategy in place, highlighting the dedication of His Excellency and the ministry towards doing things right.
As for our company's clients, we solely operate within the local market and do not export our minerals. Our approach is to prioritize the highest quality for our clients, maintaining stringent quality control measures. Our mining location was previously untouched, giving us an advantage in delivering top-notch products. With a high magnesium content, our materials contribute to better-quality finishes in the products that incorporate them. Moreover, our low silica content makes our minerals highly sought after.
Throughout our journey, we've built strong relationships with local partners who supported us from the start when we were still learning the ropes. During challenging times like the COVID-19 pandemic, we stood by our partners, ensuring payments were made to employees and maintaining a spirit of mutual support to keep businesses going, even when we ourselves were not getting paid. Our commitment to the local market and our reliable partnerships have been vital in sustaining operations and fostering growth within Saudi Arabia.
In such challenging periods, what do you consider to be the key to survival?
Abdul Aziz bin Sultan: In my view, having the right partners is essential. Fortunately, we were lucky to have a very supportive government during this difficult period. The government provided facilities and assistance to companies, acknowledging the tough circumstances we were all facing. They invested in ensuring our survival and enabled us to continue paying our employees and maintaining business operations. This support was evident, not just for us but for companies all over the world, showcasing the dedication of the government to help businesses weather the storm.
Because of the government's support, we felt compelled to reciprocate the same level of care for our own people and community. We made sure that everyone within our company received their payments, and we sustained our operations to ensure everyone's livelihoods. The spirit of cooperation and mutual support became clear within our business relationships.
We placed trust in the community around us, and in turn, they stood by us during these challenging times.

AbdulAziz Salehiya
We survived because we had reliable partners and good intentions. We placed trust in the community around us, and in turn, they stood by us during these challenging times. Any instances of greed or neglecting employees during this period led to consequences for those businesses. Some companies that prioritized profits over people and their employees faced difficulties when they had to reopen their production lines after an extended shutdown.
When people see that you genuinely care and have good intentions, they will be more willing to support you, just as you support them.
Focusing on the products and materials your company offers, particularly minerals like marble powder, could you elaborate on the various industries where marble powder finds its use?
Abdul Aziz bin Sultan: Marble powder is a versatile material with applications in over 100 different industries, making it a valuable resource. Primarily, it serves as a filler in chemical processes for various products. In the context of marble and paint, for example, marble powder is used as a filler to enhance the physical properties of paint. In its raw form, paint starts as white, serving as the base for all colours. Our marble powder has an exceptional level of whiteness, surpassing 92%, which is the highest standard in Saudi Arabia. Using our material results in paints with the brightest and most vibrant appearance. Additionally, it offers high thermal resistance, oil absorption, and hardness.
When you use our calcium carbonate material with its high magnesium content in paints used outdoors, enduring the intense heat, sun, and sand, you'll notice that it outperforms other materials with lower quality. The high magnesium and low silica composition contribute to superior weathering resistance, keeping the paint particles intact despite exposure to harsh elements like sun, rain, and sand. Lower-quality materials break down easily.
The benefits of our marble powder extend to other industries as well. For instance, in the rubber industry, the material enhances the hardness and durability of rubber products. When you come across a plastic telephone handle that appears shinier and feels sturdier, it indicates the use of better-quality raw materials. Conversely, materials with less shine and strength indicate the use of lower-quality materials.
When it comes to your suppliers and the materials you produce, what is your primary focus? Could you elaborate on your target suppliers and the main industries you aim to cater to with your raw minerals?
Abdul Aziz bin Sultan: Our main focus revolves around the paint industry, but we also cater to the calcium carbonate industry. Our materials are versatile, and various industries utilize them for different purposes. For instance, many industries take our materials in different grades and reprocess them for various chemical applications. As for our target suppliers, we collaborate with glass manufacturers, paint companies, and tile manufacturers, among others. These industries are among our largest clients, benefiting from the high-quality raw minerals we provide.
As the mining sector grows rapidly in Saudi Arabia, inevitably, the competition will also intensify. In such a competitive landscape, what sets your company apart and makes you stand out in the marketplace?
Abdul Aziz bin Sultan: The primary factor that distinguishes us is the quality of our product. When dealing with natural resources, the material extracted from the ground remains as it is; you cannot alter its fundamental properties. However, what we can do is add value by carefully grading and processing the material. In our case, we were fortunate to have an excellent location that yielded high-quality products. So far, our product is regarded as the best in Saudi Arabia, which gives us a competitive advantage.
While the mining sector continues to evolve and more players enter the market in the future, we welcome healthy competition, especially on a local scale

Abdul Aziz bin Sultan
While the mining sector continues to evolve and more players enter the market in the future, we welcome healthy competition, especially on a local scale. Our focus is on delivering top-notch products to our clients, and we are confident in our ability to stand strong amidst growing competition within the industry.
Could you please share more about the location of your mines?
Abdul Aziz bin Sultan: Our mines are primarily located in Tabuk, which is in the northwest region of Saudi Arabia. We refer to this area as the Arab Shield, as it is abundant in natural resources. The Arab Shield spans a vast expanse of land, extending from the northwest of Saudi Arabia to the southwest. Within this region, lies the bulk of our untapped natural resources.