---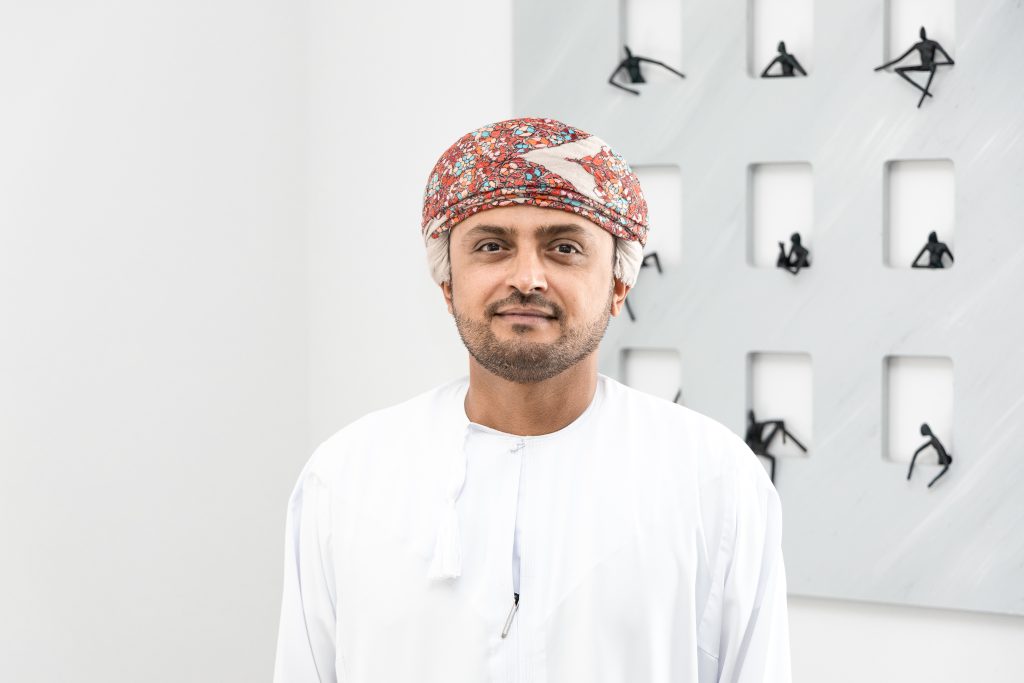 Profile
Muhammad Sultan AlSalmy, an award-winning entrepreneur and accomplished architect, achieved a historic milestone by becoming the youngest international architectural firm founder in Oman at the age of 29.

Following his 2003 Bachelor of Architecture degree in the USA, he launched his career in Muscat, Oman, and later pursued a Ph.D. with a focus on urban conservation in Oman at RWTH Aachen University in Germany.

In 2009, Muhammad established Hoehler+Partner (H+P) Oman, a pioneering Omani-German architectural engineering consultancy.

His visionary leadership led to the acclaimed design of GUtech, attracting dignitaries, including the German president and His Majesty, Sultan Qaboos bin Said. Under his guidance, H+P evolved into Hoehler+alSalmy (H+S) in 2016.

By 2021, he assumed sole proprietorship while maintaining strong ties with the German office. Muhammad's accomplishments have garnered widespread recognition, including inclusion in the Power 100 Most Influential Professionals in the Middle East's Construction Industry list and prestigious awards such as Best Construction Executive of the Year and Best Architect of the Year.

He is celebrated for his dedication to eco-friendly designs, sustainability, and smart technology, collaborating with major consultancies worldwide. H+S has successfully completed over 100 projects, including Buraimi University, the History of Science Centre, the German Embassy in Muscat, and Porsche and BMW Centres, amassing over 20 international awards and solidifying
Muhammad's reputation as a trailblazing architect.

Beyond architecture, Muhammad strategically expanded H+S Studio internationally, assumed pivotal roles in engineering firms, and spearheaded projects like the magnificent German Embassy.

His portfolio encompasses private ventures like Levels café and iconic structures in Oman's Qurum area.
---
You have been managing director at Hoehler + alSalmy since 2009 and have seen it transform over the years. May you please review some of the key strategies or decisions that you implemented that played a role in Hoehler + alSalmy's transformation from a local firm to a globally influential architectural powerhouse?
Muhammad Sultan AlSalmy: We have always been rooted as a local firm, and our foundational approach was strongly influenced by our initial partnership with Hoehler + Partner in Germany. I spent five years in Germany before returning to Oman to establish our local office. It was structured as a joint venture with Germany, where they held a 50% stake. During this phase, we fully embraced their standards, policies, and codes while ensuring that we incorporated distinct Omani elements into our work.
We aimed to strike a balance, where it was not just perceived as a German office, but rather a collaborative effort with Germany. We were committed to upholding German standards while infusing Omani design elements into our projects. Over time, we have evolved towards adopting more international standards while preserving the Omani character in our designs.
"Our ultimate goal is to establish ourselves as a global architectural firm with a firm base in Oman."

Muhammad Sultan AlSalmy
In 2016, my late business partner, Ernst Hoehler, decided to rebrand the company from "Hoehler and Partner" to "Hoehler and al-Salmy" to acknowledge my partnership in the company. Then, in 2021, I assumed full ownership of the company in Oman, making it a 100% Omani-owned entity. During this period, we expanded our footprint by opening offices in Sri Lanka, Colombo, Belgrade, and London. Notably, we stand as the sole Omani architectural company with international offices, attracting talent from diverse regions.
Our ultimate goal is to establish ourselves as a global architectural firm with a firm base in Oman.
Being recognized as one of the Middle East's top 10 architects by Arabian Business is an impressive accomplishment. What would you say are the core principles or design approaches that you and your team prioritize when working on architectural projects?
Muhammad Sultan AlSalmy: Our approach revolves around a fundamental principle: understanding our client's requirements and needs. We place a strong emphasis on incorporating the most sustainable design standards into our projects, which is of paramount importance to us. This principle not only pushes the boundaries of our designs but also underscores the enduring significance of preserving our trademark timeliness and traditional elements.
It is essential to recognize that modernity in architecture does not have to come at the expense of sustainability. Sustainability goes beyond simply integrating solar solutions; it involves the overall ecological impact of the building. Our commitment to sustainability is not a static concept; it is an evolving process that involves aligning with our clients to reach a common goal.
"Oman's diverse topography offers unique challenges and opportunities, and we relish the chance to harmonize our designs with the natural features of each site while catering to our client's needs"

Muhammad Sultan AlSalmy
Moreover, the site's location plays a pivotal role in our work. Oman's diverse topography offers unique challenges and opportunities, and we relish the chance to harmonize our designs with the natural features of each site while catering to our client's needs.
Balancing full ownership of H+S and a joint venture with H+P Germany seems like a complex arrangement. Could you share how this dual relationship has enabled H+S to expand its presence both locally and globally?
Muhammad Sultan AlSalmy: The initial foundation laid through our partnership with Germany was pivotal. It provided us with invaluable standards, policies, and practices that became deeply integrated into our company culture. This relationship lasted the first 12 years until I assumed full control of the company. Even now, we maintain a close working relationship with Germany, collaborating on projects that benefit both Oman and Germany. This symbiotic cooperation has proven beneficial.
In essence, we continue to represent them in the Middle East region. If there are projects in this region that align with their interests, we serve as their local point of contact and work closely with them. While we maintain this partnership, it is essential to note that we function as an independent entity with a joint venture arrangement.
Moreover, we engage with other international companies as well, depending on the specific project requirements. They seek us out because we adhere to international standards, and possess the expertise to navigate these diverse projects effectively. Essentially, we can understand their perspectives and handle projects accordingly.
Among the remarkable projects that Hoehler + alSalmy has been involved in, could you delve into one or two projects that you believe exemplify the firm's commitment to innovation and design excellence? What were the unique challenges you faced and how did you overcome them?
Muhammad Sultan AlSalmy: Having been in the industry for over 14 years, we have completed various projects across the Sultanate. We have done different building typologies, each of which can have its own set of challenges, and, of course, uniqueness.
For educational projects, one that stands out and is widely recognized is the German University of Technology. It was our inaugural project, and from day one, we set out to infuse modernity into traditional architecture while prioritizing sustainability. We thoroughly studied the sustainable aspects to ensure the building's functionality. This award-winning project, which we completed in a remarkable 18 months, garnered significant attention and even earned the title of the Middle East's best project at that time. It was a monumental achievement, especially considering we had over 25 people on our team.
"We are extremely proud of the german university PROJECT"

Muhammad Sultan AlSalmy
The timeline for this project was exceptionally tight, as it needed to align with the university's opening. We had just a month before they inaugurated it for the first graduation ceremony, which was a fantastic moment.
As for cultural projects, we have done quite a few exceptional ones, for example, the History of Science Centre, which has a very unique design, especially the outer shell of Mashrabeya. Another renowned project is the Embassy of the Federal Republic of Germany. We had to strike a delicate balance between representing Germany and infusing a local essence, given that it's a place for hosting visitors. This demanded careful integration of both aspects, which was no easy feat.
As for commercial projects, the Salam Square and Gallery is, definitely, a landmark in Muscat, recognized by many. The building's design and overall layout have set a new standard of what commercial buildings can represent. We receive many inquiries from clients who want to transform their commercial plots into landmarks thanks to this building, which is the biggest compliment you can receive as an architectural practice.
Beyond these projects, we have also undertaken the design of five-star hotels and are currently engaged in projects that we cannot announce yet, but they will be revealed soon. One of them focuses intensely on sustainability and the revitalization of a historic site, transforming it into a modern, sustainable space.
Your environmental awareness application and engagement with Omani intern students reflect strong CSR initiatives. Could you elaborate on how these initiatives align with Hoehler + alSalmy's values and contribute to the development of both individuals and the architectural industry?
Muhammad Sultan AlSalmy: There are two sides to our approach. First, there is what we do within the company, and then there is our broader CSR outreach to the public. Within the company, we actively engage with interns from various educational backgrounds, including universities and even high schools. We understand that some students are uncertain about pursuing a career in architecture, so we provide them with an opportunity to explore the field and decide if it aligns with their aspirations.
For universities, we consistently welcome interns to our team, offering them valuable hands-on experience. In fact, we take pride in having over 70% of Omani staff within our Oman company. Furthermore, we invest in the professional development of our team members, exemplified by sending two of our staff to London for a three-and-a-half-month training program. Upon their return, they will share their experiences and knowledge with our office, promoting ongoing learning and growth.
When it comes to our social initiatives, we collaborate on projects not only in Oman but also internationally, including in London. We extend our expertise to support various governments and engage with local schools. Beyond traditional lectures, we offer technical advice and sometimes even design assistance for small-scale projects in these communities.
Additionally, we are continually seeking new ways to make a positive impact. We always have one or two initiatives in the pipeline, some of which we cannot disclose until they are realized. I can share that this year, we have signed a memorandum of understanding for a significant initiative that will be publicly announced within the next month or so.
The integration of sustainability into architecture is increasingly vital. How does Hoehler + alSalmy approach sustainable design and what role does the firm play in shaping environmentally conscious spaces?
Muhammad Sultan AlSalmy: Sustainability in design encompasses various planes. While many associate it primarily with solar power and similar methods, it is far more comprehensive. At our firm, we delve into numerous aspects of sustainable design. This includes the building's structural elements, the technology implemented within, window standards such as thermal insulation, and even the orientation of the building itself. We are continually exploring and developing innovative technologies for our projects.
For instance, we scrutinize the building's energy consumption, particularly in the context of air conditioning systems. It is not just about the brand of AC used, but the technology employed to minimize electricity wastage. Moreover, sustainability extends beyond the building's design to the materials used. We advocate for the use of locally sourced materials whenever possible, as this not only supports the local economy but also aligns with environmental sustainability principles.
"To create truly self-sustaining buildings, we need to think holistically and take inspiration from both the present and the past"

Muhammad Sultan AlSalmy
Essentially, sustainability is a complex concept that extends beyond the installation of solar panels, as many might assume. It includes the use of recycled materials, consideration of factors like sun and wind, and drawing inspiration from historical examples of sustainable design, such as mining towns that have stood the test of time due to their efficient use of resources and recycling practices.
To create truly self-sustaining buildings, we need to think holistically and take inspiration from both the present and the past.
Given that this report focuses on enhancing collaboration and strengthening ties between Oman and Saudi Arabia, have you previously explored partnerships or undertaken projects either in Saudi Arabia or elsewhere in the Gulf region that you could elaborate on?
Muhammad Sultan AlSalmy: In Saudi Arabia, we engaged in a collaboration back in 2010 which involved a project related to an airport. It has been quite some time, and we were among the shortlisted firms for the project. However, it did not progress beyond that stage. Since then, we have bid on various projects and sought collaborations with clients who had interests in the region. Unfortunately, nothing substantial has materialized thus far.
Looking ahead, our plans for next year include a more active presence in Saudi Arabia. I have had the opportunity to visit and witness the potential there. We aim not only to attract more Saudi investments to Oman but also to establish a more substantial presence in Saudi Arabia itself.
It is worth noting that we have had clients from across the Middle East, including Saudi Arabia, Kuwait, the UAE, and Qatar. We have bid on projects in these countries and have successfully completed work in Qatar and the UAE recently, demonstrating our commitment to serving our clients wherever their projects take us.