---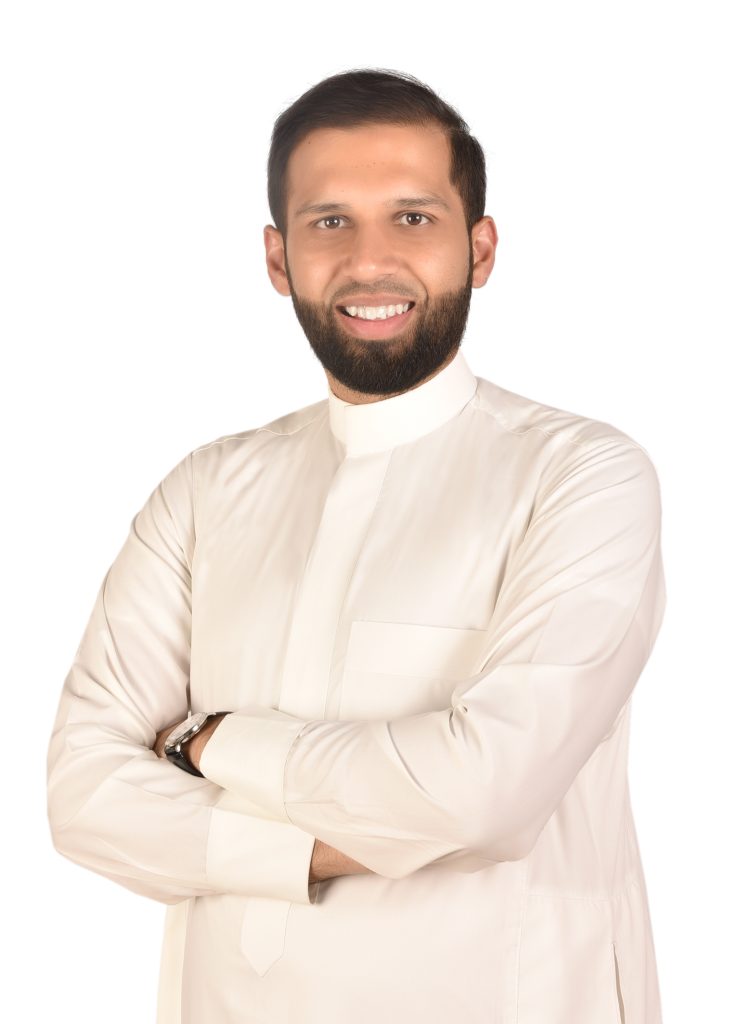 Profile
Abdulla is a Riyadh-based Indian entrepreneur who Co-Founded Buildnow – MENA's first Build Now Pay Later solution.

He leads Buildnow as its CEO with a vision to become the region's biggest building materials supply chain enabler.

Previous to this he worked for 10 years in construction and manufacturing executing 1 Billion SAR worth of projects.

Abdulla holds a bachelor's degree in civil engineering from Cardiff University and a Master's degree in Environmental Engineering from Imperial College London with a research element done at Massachusetts Institute of Technology.
---
Buildnow is revolutionizing the MENA region with its groundbreaking concept of "Build now Pay Later" in the construction sector. As the co-founder and CEO of the company, can you share the inspiration behind launching this innovative financial solution?
Abdulla Sheikh: My background is rooted in construction and engineering. My family has been deeply involved in this sector for over 35 years in Saudi Arabia. After completing my education, I returned to join the family construction business. I started my journey as a site engineer, gaining deep experience in the field, and eventually progressed to overseeing entire projects. During my tenure, I noticed that one of the most critical aspects for the success of any construction project was the procurement of building materials.
The challenge arose when we sought to acquire credit for these materials, which proved to be very challenging. Manufacturers typically could not provide the amounts and durations of credit that would have been ideal for our projects. They could offer only limited credit terms, which did not align with our requirements.
The idea took shape in my mind – this was a substantial problem that needed addressing

Abdulla Sheikh
On the other side of the equation, the manufacturers also faced a dilemma – and I experienced this first-hand when I was in charge of one of the groups' manufacturing operations. Manufacturers want to capture more business, but contractors consistently requested credit terms, and manufacturers just did not have the spare cash lying around to provide them credit. This leads to lost business opportunities for the manufacturers.
This was a lose-lose situation, and the gap in the supply chain was glaring to me, given my unique vantage point on both sides of the table. I recognized the significance of this problem, as it permeated the entire supply chain. The idea took shape in my mind – this was a substantial problem that needed addressing.
The construction industry frequently faces cash crunch challenges. How does Buildnow tackle this issue, and what sets your financial solutions apart?
Abdulla Sheikh: Our approach to providing credit differs significantly from conventional methods. Banks are the primary source of financing but are not geared towards the higher frequency or smaller transaction sizes that we specialize in. Being massive institutions, banks are motivated by substantial deals—hundreds of millions or even billions of dollars. Requests for smaller amounts, such as 200,000 riyals over a two-month period, are deemed too small, and not worth the administrative overhead.
Our approach to providing credit differs significantly from conventional methods

Abdulla Sheikh
On the other hand, suppliers may extend credit, but not necessarily in alignment with what suits the client or contractor. Their terms are generally restricted by their own limitations and incentives. For instance, if I have an extra SAR 100,000 available, I might be comfortable offering you credit for 15 days because I trust you as a contractor. However, extending credit for longer durations or amounts – like 6 months – is unheard of.
A typical contractor estimates that around 60% of their project costs are materials. Within this category, approximately 50% consists of raw materials, such as steel and concrete. Acquiring credit for these raw materials is nearly impossible. Consequently, contractors are forced to make upfront cash payments. This poses a cash flow dilemma because when you allocate the majority of your funds upfront to purchase steel, you are left with insufficient resources to acquire other necessary items. This can lead to project delays. Additionally, if there are payment delays from your clients, which can happen for various reasons, you may find yourself with a cash crunch.
That's where our solution comes in. We recognize the challenge of obtaining credit for essential raw materials like steel, which suppliers typically do not offer. We align our payment terms with the contractor's cash flow cycle. If you expect payment after two months, we extend our credit terms to three months. This means we provide these critical materials on a three-month credit, which are payment terms that are virtually impossible to acquire from raw material suppliers. This aids contractors in optimizing their cash flow for other project needs while ensuring smooth project execution and financial management.
Your company also focuses on helping SMEs diversify their supply chains and offering growth opportunities through credit. How does Buildnow facilitate supply chain diversification for SMEs, and what benefits does it bring in terms of risk mitigation and favourable terms?
Abdulla Sheikh: At Buildnow, we exclusively work with SMEs, and to date, we have supported 163 of them over the past year and a half. A key value proposition of our solution is supply chain diversification. Often, SMEs find themselves in a situation where they have multiple suppliers, but only one of them offers favourable credit terms. This can force them to make purchases from that specific supplier, even if their prices, quality, or delivery terms are not the best.
At Buildnow, we exclusively work with SMEs, and to date, we have supported 163 of them over the past year and a half

Abdulla Sheikh
By providing credit to SMEs, we enable them to source their materials from any supplier in the market. This means they can explore options across Saudi Arabia and find the best prices and top-notch quality without worrying about credit terms
On the flip side, manufacturers and suppliers who provide these materials find working with us beneficial. Given that we are fundamentally a risk management company, we handle the intricacies of collections and ensure suppliers and manufacturers receive their payments upfront. This reduces risk not only for them but also for the contractors, who can now enjoy a vastly diversified supply chain, minimising the risk of supply chain disruption, which we have seen wreak havoc across world economies in recent years.
Buildnow had the opportunity to participate in LEAP 2023 and Seamless Middle East & Saudi Arabia. Could you highlight any notable connections, collaborations, or partnerships initiated during these events?
Abdulla Sheikh: We have been incredibly fortunate as a startup to receive substantial support from various government-affiliated entities, such as Misk and Taqadam, which opened the doors for us to participate in these major events. This year's LEAP event was remarkable, attracting some of the largest audiences in the region and even globally. We also took part in Seamless which was equally inspiring.
We have forged solid partnerships that we will be announcing in the coming months

Abdulla Sheikh
It is not just about connecting with the local Saudi network, although that's vital given our customer base. At these events, people from all corners of the world converge, and this international exposure is invaluable. Currently, our employees are not confined to Saudi Arabia; we have team members based out of KSA, Bangladesh, the UK, and the US. We need talent, mentors, and investors – given the pivotal role of capital in our business – from across the globe. Sometimes, you don't know what you don't know. There are people out there doing remarkable work, and they could potentially become valuable partners for us in various capacities.
The insights and networking we reaped from these exhibitions, and the exposure we received, were instrumental. We have forged solid partnerships that we will be announcing in the coming months.
What are your long-term goals for Buildnow, and how do you envision its role in shaping the future of the construction and manufacturing industries in the MENA region? Are there any upcoming developments or expansions that you could share with us?
Abdulla Sheikh: Currently, our primary focus is Saudi Arabia, a country experiencing a monumental construction boom. We are actively involved in serving contractors working on major projects such as NEOM and The Red Sea Project, as well as other Vision 2030 initiatives.
But our resources and talent pool are global, and we remain open to collaborations from across the world. In terms of expansion, our goal is to establish our presence beyond Saudi Arabia. The first natural step would be to look to neighbouring markets within the GCC. Countries such as Oman, Bahrain, Qatar, Kuwait, and the UAE hold great potential due to similarities in how business is conducted. These markets would likely be our initial destinations, and from there, we would consider further expansion into other MENA countries.