---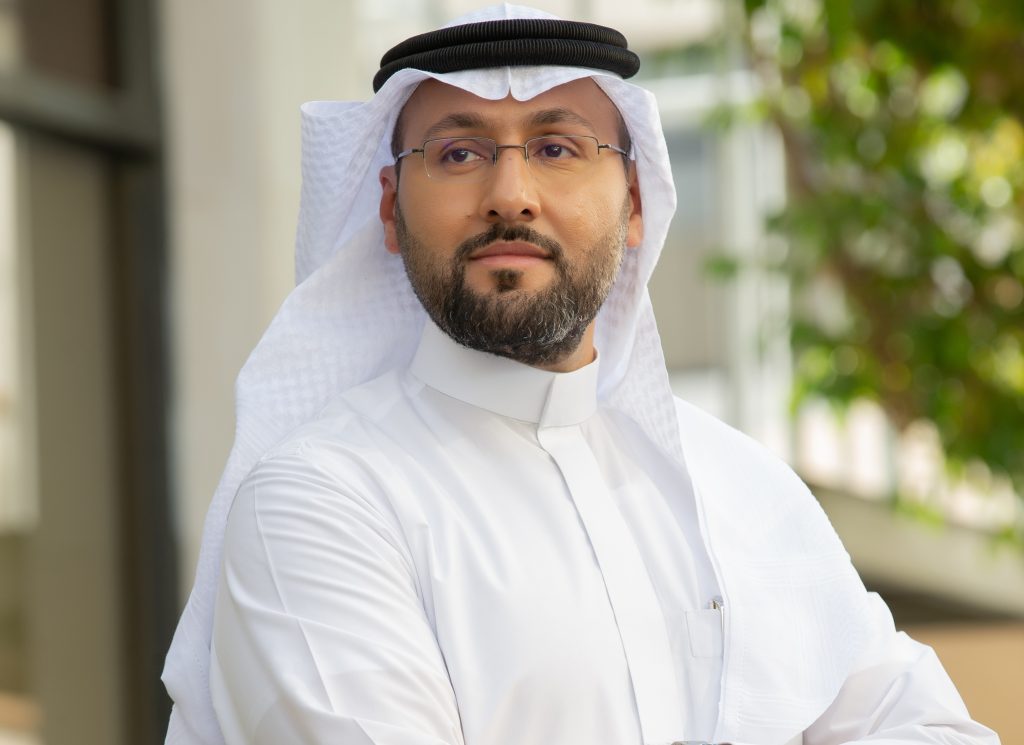 Profile
Before becoming Managing Director of Siemens Energy in 2020, Mahmoud Sulaimani was head of Transmission Solution and Customer Services for Siemens Gas & Power, a role he had held since 2014.

Sulaimani started his career with Siemens in Saudi Arabia in 1999 as a project engineer, moving on to hold various leadership positions in the country, including Country Head of Projects for Energy Transmission.

In this role, Mahmoud Sulaimani managed a portfolio of electrical high-voltage substation turnkey projects as well as the high-voltage cable business.

Mahmoud Sulaimani holds a degree in Electrical Engineering from King Fahad University for Petroleum and Minerals (KFUPM).


---
With nearly 90 years of presence in the country, we have the privilege of understanding the market thoroughly and how we can support Vision 2030 effectively

Mahmoud Sulaimani
With two decades of experience in leading complex turnkey projects within the electrical transmissions sector, you have undoubtedly gained a wealth of knowledge. Your journey with Siemens Energy started in 1999 and the company has only grown over the years. Could you review how your experience has informed your vision of the company as well as the transformation of Siemens over the years?
Mahmoud Sulaimani: As a local Saudi employee who joined a multinational company, I was fortunate to gain valuable experience in energy-related projects. The company had a well-defined vision for empowering local talent and implemented precise plans for their development, training, and skill enhancement. We continue to uphold this vision because we believe in nurturing local talent.
One of the most important things a company can do is to give back to the society where it operates, transfer knowledge, and offer growth opportunities for its people. Siemens started doing this when it opened its doors in Saudi Arabia, and Siemens Energy continues to do so every day.
One of the most important things a company can do is to give back to the society where it operates, transfer knowledge, and offer growth opportunities for its people

Mahmoud Sulaimani
I had the privilege of joining the company in project management, and I became deeply involved in the transmission business. Over the years, I saw the company grow and adapt to the needs of the country and its people. It has been a rewarding experience to oversee the execution of highly intricate projects in Saudi Arabia related to the electricity grid, which aimed at either expanding or enhancing the existing grid infrastructure.
Today, we bear the responsibility of continuing this journey and further developing local talent while enhancing their skills. I take immense pride in working alongside many highly talented Saudi individuals, both male and female, within the organization. We have been able to grow, train more Saudis, increase the localization level in my company, and increase our activities in the country to meet the needs of the people and energize Saudi Arabia.
We also have the responsibility to elevate their capabilities to a level where they can contribute to the company's success, just as we did in the past. It is truly impressive to witness and be part of this transformation, which aligns with the country's key strategy of promoting local talent.
In what ways do the historical collaborations between Siemens and Saudi Arabia reflect the evolving energy landscape and the goals outlined in Vision 2030? How has Siemens Energy adapted its approach to align with the country's changing needs?
Mahmoud Sulaimani: The government of Saudi Arabia's Vision 2030 plan has a strong focus on the energy sector, with a goal of transitioning to renewable energy sources and reducing dependence on liquid oil fuels. Siemens Energy is a key partner in this ambitious plan, as it has a portfolio of technologies and a deep understanding of the country's energy sector needs.
Siemens Energy has been present in Saudi Arabia for nearly 90 years, and it has a proven track record of success in supporting the country's energy sector needs. In 2011, Siemens Energy established its Dammam energy hub to manufacture gas turbines in Dammam. In 2016, the company produced the first Saudi-made gas turbine, and it has since expanded the factory to include compressor train manufacturing among other products and services.
As part of our efforts to support the Kingdom's localization efforts, Siemens Energy has established a local supplier development program that helps to improve the quality of local suppliers to meet international standards. Siemens Energy also provides training for local talents by sending them abroad to learn from experts in factories in Germany and elsewhere around the world.
Siemens Energy also provides training for local talents by sending them abroad to learn from experts in factories in Germany and elsewhere around the world.

Mahmoud Sulaimani
Our factory in Dammam is a comprehensive facility that produces a wide range of products that support Saudi Arabia's energy sector in achieving Vision 2030. The factory manufactures gas turbines, compressor trains, and other equipment as well as provides services that are essential for power generation, transmission, and distribution, thus ensuring reliable power for millions of people in Saudi Arabia.
Siemens Energy is a strategic partner in Saudi Arabia's Vision 2030 plan to develop a more sustainable and diversified energy sector. We are also working on a number of sustainability projects in the Kingdom, such as developing carbon capture technologies to support the country's decarbonization efforts.
We are in this journey with Saudi Arabia and hope to see Vision 2030 materialize into a more sustainable and prosperous future for all.
It is well-known that achieving net zero emissions is a significant goal for every country, and sustainability aligns with Saudi Arabia's Vision 2030's objectives. Can you please elaborate on the projects you are currently involved in that contribute to Vision 2030 and the net zero emissions aspirations?
Mahmoud Sulaimani: With Vision 2030, the government's aim is to balance energy sources with 50% renewable power generation and 50% conventional power generation. We must acknowledge that the existing capacity stands at around 86 gigawatts, of which 50% capacity relies on liquid fuels.
Beyond 2030, the government intends to attain around 180GW, with a 50% of the power generated from natural gas and the remaining 50% from renewables.
Renewable energy sources are only part of the solution. In order to help Saudi Arabia reach that vision we are utilizing our state-of-the-art technologies and applying them where needed.
Transitioning away from liquid and fossil fuels presents a substantial agenda to accomplish by 2030. Our primary focus lies in liquid fuel displacement, transitioning from liquid to gas combustion. This shift significantly contributes to reducing Saudi Arabia's carbon footprint and aligns with sustainable renewable energy goals.
Fuel displacement (gas turbines)- involves changing from liquid to gas and eventually to hydrogen. We are examining our installed turbine assets (fleet), upgrading the existing assets, and working towards oil displacement. We see a lot of units in the fleet that still operate on crude oil and we are making the adjustments to those. The new units that we bring into the country can operate on natural gas and partly on hydrogen so it can be future-ready. One example of how we contribute to the Kingdom's decarbonization is through the fuel displacement of some of our fleets which produce a total of 17 GW. Through oil displacement, we can increase the efficiency of the fleet and save millions of CO2 emissions from reaching the atmosphere.
DAC technology is another way that we can contribute to the country's decarbonization efforts. This technology enables the direct removal of CO2 from the atmosphere. The captured CO2 can then be utilized for synthetic hydrocarbon production, or sequestered underground, providing a scalable solution for mitigating climate change.
Additionally, our innovative and environmentally friendly product, Blue GIS, stands out. It is a gas-insulated switchgear that operates without the use of SF6, a gas known for its adverse environmental impact. SF6 can persist in the atmosphere for over 3000 years, negatively impacting both wildlife and human health. By transitioning to complete air insulation in our switchgear, we take a significant step towards decarbonization and combating global warming. Furthermore, our switchgear's reduced heat dissipation contributes to these environmental objectives.
What initiatives will Siemens Energy undertake to align with Vision 2030 in Saudi Arabia, and how does the partnership with Oman and the GCC region support this vision?
Mahmoud Sulaimani: In the GCC countries, including Oman, there's a strong collaborative spirit, particularly in the renewable energy sector. We have witnessed significant progress in Oman, the UAE, and Saudi Arabia, whether in solar, wind, or hydrogen production. The agreements between the Saudi and Omani governments have played a pivotal role, including the recent electricity connection agreement and the planned highway connection.
These agreements open up opportunities for increased business between the two nations. We see this engagement between Saudi Arabia and Oman continuing to grow, along with substantial collaboration in renewable energy, which will likely play a significant role in the future.