---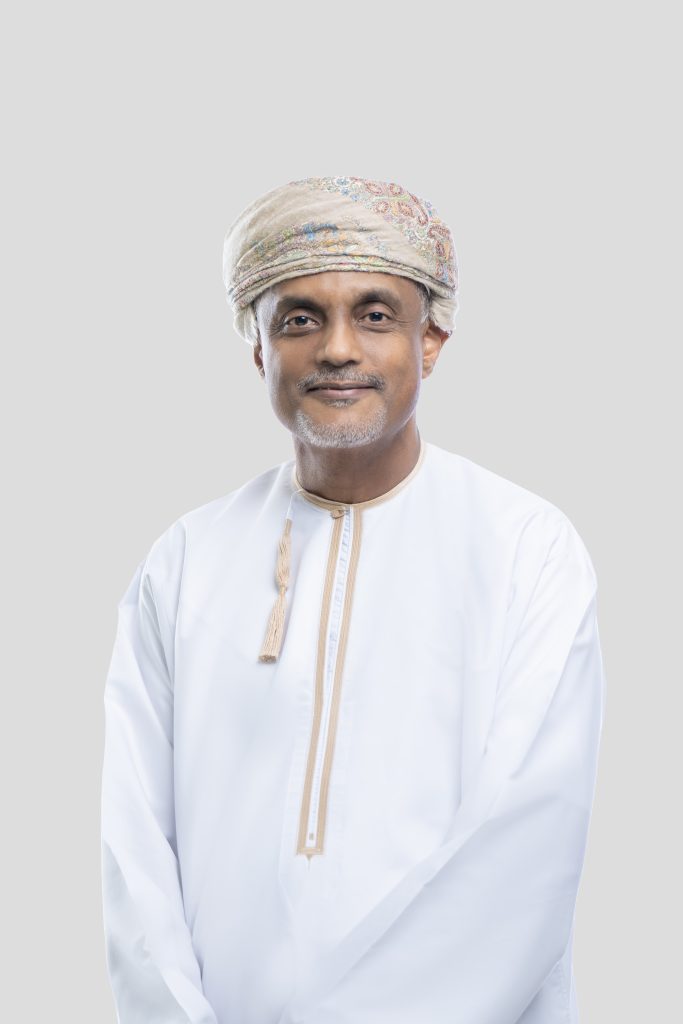 CEO Profile
Yousuf Al Ojaili took the leadership role in bp Oman in 2015 and has joined to take charge of the Khazzan and Ghazeer gas developments and block 77 investment with ENI.

He has years of experience in Oil and Gas development, having served in major Oil and Gas companies including Petroleum Development Oman (PDO) and Brunei Shell Petroleum.

He has spent 10 years as CEO of Oman Gas Company and was instrumental in the planning, development, operations, and growth of the gas transportation system.

Yousuf holds a BA in Mechanical Engineering from the University of Tulsa, USA and an MSc in Industrial Engineering from Sultan Qaboos University
---
You joined bp in 2015 and now you have been working in the sector for many years. How does your previous experience inform your vision in bp?
Yousuf Al Ojaili: At the start of my career with Petroleum Development Oman (PDO), I was on a technical and project management assignment. 4 years with Shell introduced me to international operations. After that, I worked in gas development. That's why I had a great interface with the downstream gas industry.
Moving on to Oman Gas Company (OGC), there were three focus areas in which I enriched my knowledge. First, growing the company's portfolio. We had a few hundred kilometers of pipelines and we doubled that. Next, was building governance in the company. It was a new company that needed the latest governance structure. I was responsible for implementing that. The third was driving people development and Omanization. We reached up to a 95% Omanization rate when I left the company. The experience with OGC enabled me to have a better financial and commercial experience.
I can say that my experience with gas development in PDO and then leading a company as OGC gave me the opportunity and experience to join bp.
When I joined bp in 2015, the plan was to grow the business in Oman. And I was immediately given the task of growing Khazzan's phase two (Ghazeer) with an excellent team, which was delivered in 2020 within budget and ahead of schedule.

The Khazzan and Ghazeer projects have the capacity to deliver approximately 35% of Oman's total gas demand. In which other projects your company is working now and how would you define bp's strategy for 2023 in Oman?
Yousuf Al Ojaili: We are working with ENI to drill the first exploration well in block 77 this year. This is an onshore well very close to block 61.
Moving on to renewables, we have signed two term sheets with the government. We have two lands; one is in an area close to Duqm and another is in the Dhofar area. We are collecting data from these two areas to potentially develop renewables – a mix of solar and wind and from that develop hydrogen. It will either be turned into ammonia for export or partially market the hydrogen in Oman. We are also conducting a wider wind/solar data collection campaign for the Ministry of Energy and Minerals (MEM) based on our agreements.


What challenges have you faced while developing renewables in Oman and how do you overcome them?
Yousuf Al Ojaili: There are some technical challenges, especially when it comes to building hydrogen facilities. For instance, the location of the hydrogen facilities – should it be on land or closer to solar and wind farms area? Or do you locate it in a port area? Then, you need to think of the infrastructure needed to connect these two. If you locate it downstream, then you have to actually transmit gigawatts of power. That's challenging, especially in some areas of Oman because of the geography and the land limitations here. If you locate the hydrogen facilities on land, then you have to transport the desalinated water and then transport the hydrogen back to the ports.
Another challenge is that of hydrogen given it's relatively new so we need to consider who will buy the hydrogen, its selling rate, and how to reduce the cost to attract buyers. These are the kind of marketing and commercial challenges that we face.
We have specialized teams in Oman and in our London office who are addressing all these challenges.
Oman committed to net zero by 2050. It involves also reaching the net zero routine flaring by 2030 and the 7% of reduction in emissions each year. What should be the focus of the companies and the country to fulfill this target?
Yousuf Al Ojaili: Most of the companies have announced their net zero plans by 2050 and that year, trust me, is not very far away. If we want to deliver this big project, we must decarbonize the entire operation.
Take the case of bp Oman – if our baseline comparison was 2019, we have significantly reduced the CO2 emission by around 23%. Three years ago, we established a net zero task force that will identify the projects and the actions required to achieve net zero in our Oman operation at least by 2050.
In addition, we have a group of internal squads in Oman working on reducing our operation emissions. By 2030, this group will support us to achieve an estimated 57% reduction in emissions which is above bp's global average target of 50%. Since 2019, we have safely reduced 406,000 tonnes of CO2 emissions which is equivalent to removing around 89,000 cars from the road for a year.
We are proud to have one of the best social investment programs in Oman which have benefitted over 148,000

Yousuf Al Ojaili
Social responsibility and work with the communities is our duty, bp develops projects that help to improve the quality of lives in different regions and countries, for example in India or Angola. In terms of social responsibility in Oman, in which projects is bp involved in this year?
Yousuf Al Ojaili: bp Oman's social investment program focuses on three areas: education, enterprise development, and energy sustainability.
Within these areas, we are proud to have one of the best social investment programs in Oman which benefited over 148,000 people through 143 programs.
Last year, we did 21 programs as part of our annual program cycle. This year we are doing several programs. I will just give you two examples. We have launched two programs dedicated to supporting communities impacted by Cyclone Shaheen. One is a solar installment on farms that have been affected by the cyclone. This is done in partnership with Nafath, a local company. The other is the 'Build your resilience program' which is a well-being program implemented in partnership with Outward Bound Oman benefiting over 1000 young individuals.
For the new season, we have received more than 80 initiatives from within the country. We will evaluate them and then announce the programs later this year.
What are your insights regarding the future of the energy sector in Oman and in the region?
Yousuf Al Ojaili: We will continue with gas developments in the future while moving towards sustainable and renewable energy. Oman is very active in hydrogen and renewable energy developments. That said, these developments will take time to be operational – potentially by the end of this decade or early 2030s.
From now until then gas will still be resilient, with a strong gas production in the region and high demand, while renewables slowly take over and the hydrogen industry develops.