---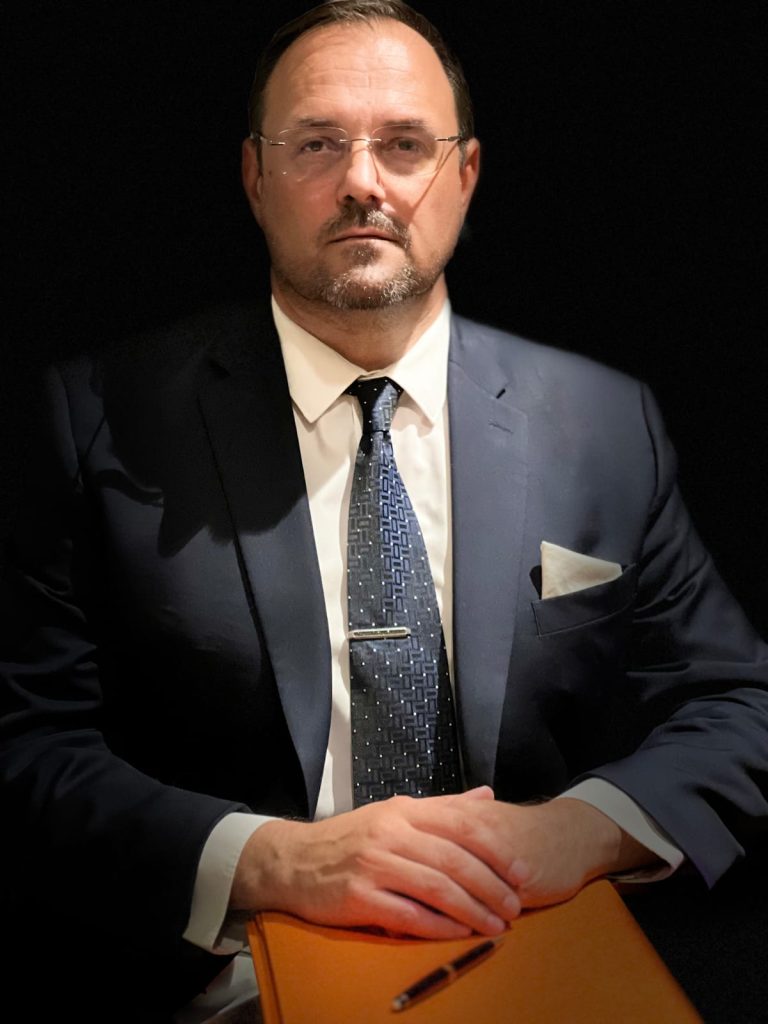 Profile
Ernst Grissemann is a highly experienced professional with over 30 years in project implementation and leadership roles, including as CEO and Chairman of Green Tech Mining & Services.

He is an Executive Director/Investor at BPG Precious Metals Storage PLC and a Director at Gulf Green Tech, an ESG-focused investment company in Oman.

Ernst's career spans diverse sectors, with key projects including Oman Mine Waste Remediation and Mineral Recovery, Nimr Water Treatment Plant, and the Disi to Amman Water Conveyance System.

He holds an engineering degree and has military training.

Known for his strong management, problem-solving, and analytical skills, Ernst is a motivated leader and excellent communicator.

His career reflects a commitment to sustainability and innovation in various industries.
---
Your impressive 30 years of experience includes managing companies in diverse regions like China, Jordan, UAE, and Oman and you have been with Green Tech Mining & Services LLC since 2018. Could you please review some key insights on how your previous experience informs your vision for the company?
Ernst Grissemann: I believe experience is built upon a lifetime of learning and growth. My professional journey began as an Army officer, where I honed my leadership skills. Whether in Europe or various parts of the world, leadership remains paramount in one's professional journey. Each region, from China to Jordan and Oman, brings its unique culture into the mix. I have always placed a strong emphasis on understanding and respecting the culture of the region in which I work.
I have always placed a strong emphasis on understanding and respecting the culture of the region in which I work

Ernst Grissemann
Let me illustrate this with an example: I firmly believe that one's language shapes their character. For instance, as a Spanish speaker, your verbal articulation and thoughts contribute to your character. Culture plays a pivotal role in this process. Particularly in Oman, I have found that a deep knowledge of the local culture is an indispensable tool for professional success.
I consider myself, not an expert, but rather someone proficient in developing and executing projects of all sizes. When you combine this proficiency with an appreciation for and utilization of cultural nuances, along with my leadership skills, you have a recipe for success. It is important to acknowledge that you do not need to be an expert in every facet of your business. You do not need to be a mining engineer to lead a mining company or a master builder to manage construction. It is about leveraging your experience, respecting and adapting to the cultures of the people and places you work with, and combining it with your unique skill set.
In my case, leadership is my forte, and my expertise lies in project implementation. With this blend of skills and an understanding of the cultural dynamics, I believe I can ensure the smooth operation of Green Tech Mining and Services LLC.
Your company highly prioritizes achieving Oman's Vision 2040. Can you please share some of the roles and strategies you're implementing to accomplish your goals and objectives?
Ernst Grissemann: Vision 2040 has a specific aim – to diversify the economy away from its heavy reliance on the oil and gas industry, seeking new economic contributors. My involvement in the labs related to the definition of the main pillars of Oman Vision2040 has given me a unique perspective on how various industries, particularly mining, can be enabled. The mining sector has been associated with adverse environmental impacts, affecting local communities and stakeholders. This is something we must address when we evaluate our progress.
Our goal is to rebuild trust and demonstrate that mining can be done in a more environmentally friendly, less invasive, and ultimately greener manner

Ernst Grissemann
Another aspect is the conventional methods used in mineral exploitation. These methods often rely on dated, proven, and unchanged technologies. It is akin to the oil and gas industry, where drilling remains the primary method for extracting oil. Similarly, in mining, you rarely find exploitation alternative methods to extract mineral ores without resorting to blasting, digging tunnels, or creating massive craters. This mindset has persisted for centuries. We must reconsider this as we look towards 2040.
When we discuss 2040 and the mining industry within the framework of the national diversification program, the fundamental concept of Green Tech Mining & Services LLC is closely aligned with dispelling these negative perceptions. Our goal is to rebuild trust and demonstrate that mining can be done in a more environmentally friendly, less invasive, and ultimately greener manner. We leverage new technologies and shift our perspective from merely seeking gains from a project to understanding what needs to be repaired and improved. This approach forms the foundation of our company. On one hand, it focuses on regaining trust, and on the other hand, it positions our company as a modern technology pioneer in this traditionally conservative industry.
Green Tech Mining and Services LLC has a vision to revive mining as a crucial pillar in the country's economic structure. Could you please elaborate on the practices and initiatives you are implementing to ensure that mining regains its significance in the country's economy?
Ernst Grissemann: Let me harken back to Oman Vision 2040, as it plays a pivotal role in shaping our approach. It includes various vision indicators closely tied to different sectors, such as the non-oil and gas-related GDP growth and, notably, job creation outside of government-owned entities.
For instance, when we talk about the innovation index, it involves the application of both new and existing technologies, often drawing inspiration from a diverse range of industries. While there may be debates about what constitutes true innovation, we can point to our efforts in the Omani employment indicator within the private sector as a substantial contribution. Through this initiative, we are generating a substantial number of potential jobs for Omani citizens, particularly in sectors that have previously been absent in the country.
Taking it a step further, we have extended an offer, according to our goals with the Oman Investment Authority, to the Ministry of Higher Education. We propose the creation of scholarships for Omani youth to pursue mining engineering studies in Austria. The choice of Austria is not arbitrary; it is because the mining university there consistently ranks among the top three globally. This endeavour serves a dual purpose, benefiting both the nation and the industry as we seek to transform it.
We propose the creation of scholarships for Omani youth to pursue mining engineering studies in Austria

Ernst Grissemann
In the context of this report's focus on strengthening ties between Oman and Saudi Arabia, have you ever explored potential partnerships in Saudi Arabia or engaged with investors there?
Ernst Grissemann: Not yet. It is essential to understand that Green Tech Mining and Services LLC is currently operating on the cutting edge. To clarify, all the necessary exploration work, even for a green mining company like ours that focuses on remediating and utilizing old waste as feed material, takes a substantial amount of time. It is worth noting that we have funded all our operations privately, without contributions from public or government sources. This approach, combined with the unique nature of our exploration program, has added to the time factor. So, between 2018 and 2023, our primary focus has been on completing the exploration phase. Once that is finalized, we can transition into building our facilities, commencing the remediation process, and eventually producing minerals.
Could you provide more insights into the partnership opportunities available for investors from Arab countries, particularly Saudi Arabia, within the realm of green mining? You mentioned you are in the exploration stage, expected to conclude by 2023 or 2024. Could you briefly outline the plans for the next 3 to 5 years once the exploration phase is completed?
Ernst Grissemann: Green Tech Mining's shareholders include the Omani government, represented by Oman Mining Company, which is wholly owned by the government, and BPG Precious Metals Storage PLC, a company operating as an open-end commodity fund listed on the Vienna Stock Exchange. This stock exchange listing makes it convenient for investors to participate.
Moreover, we are considering models like build-own-operate, which could be an attractive investment option for potential investors, including those from Saudi Arabia. This model involves building and operating a plant for Green Tech Mining and Services LLC while enjoying returns on the minerals produced.
So, in short, there are abundant opportunities for interested investors to explore.