---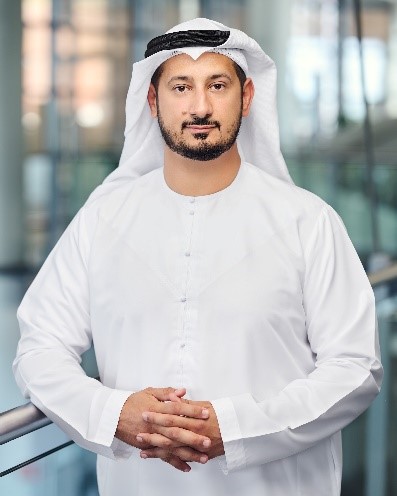 CEO Profile

Khalid Bin Hadi was appointed as the Managing Director of Siemens Energy Oman in January 2020. He is also the Head of Government Affairs since 2015.

He is an experienced energy professional with significant experience across the energy sector. Prior to his current role, Mr. Bin Hadi headed the Oil and Gas business for Siemens Gas & Power in the Middle East from April 2019.

Previously he was the head of the Oil, Gas & Petrochemical solution Business for process industries & drove divisions in Siemens UAE & Middle East from November 2017 till March 2019. He joined Siemens in July 2015 in Abu Dhabi.

Prior to Siemens, Khalid Bin Hadi was Vice President of Oil, Gas, and Petrochemicals for ABB UAE. He also held a series of senior management positions for ABB in the oil and gas sector, including as a planning engineer, in project management, market development, and account management. His international experience includes a year in a senior market development position in Norway.

Khalid Bin Hadi holds an MBA and a BSc Hons. in management. He has also completed executive education in management & leadership at INSEAD France.
---
Studies done by Siemens Energy and consultancy Roland Berger last year showed that despite the continuous progress in terms of the energy transition, the world is still behind the energy transition targets, and the challenges are becoming ever greater and more urgent. What actions are taken by Siemens Energy to improve those numbers and overcome the challenges that this process represents?
Khalid Bin Hadi: It's not limited to government and private societies. It is a global issue that everyone is facing. We all need to work closely together to overcome these challenges. At Siemens Energy, we focus on short terms plans and goals to address climate action. We also must have long views, but the short terms implementation will help us not exceed 1.5 global targets, and therefore the 40, 50, and 60-year targets are good to have.
In the energy sector, we have a great portfolio of technologies and solutions that can address the energy value chain.
We are proud of our history in Oman and the partnerships that we have developed over the years.

Khalid Bin Hadi
We continue to work with our partners and customers to help implement advanced technologies that can support and accelerate the energy transition and contribute to Oman's vision.
One of our recent collaborations is with Oman Hydrogen Centre, where we are exploring technologies to support the energy transition. We also signed a cooperation agreement with Marafa, one of our major customers to work on hydrogen, AI, and other advanced technologies.
From a regional perspective in the UAE, we have signed an agreement with Masdar, Total Energies, and Etihad Airlines to develop zero-carbon synthetic aviation fuels. We have also signed a cooperation agreement with Hub 71, Abu Dhabi's state-back global tech ecosystem, to support innovative startups in the energy sector.
We also have established our fourth global innovation centre, based in Abu Dhabi, to be closer to our regional customers. We are going to mobilize resources based on our customers' requirements, which will support not only the energy transition but will also build talent in the pipelines.
What are your plans regarding new partnerships in 2023?
Khalid Bin Hadi: The Middle East is very important to us. Definitely, Oman is an important market for us. Siemens Energy has been in the country for more than 30 years. We are seen as a strategic partner where we are responsible for 40% of the power generation. Furthermore, we have expanded our businesses from oil and gas and transmission to distribution and services. So, we are looking to expand our business and expand our partnership with our stakeholders in Oman and the region. Today, the business has changed. It's all about collaboration and partnership.
Oman is looking for a long-term strategic partnership, which is the same as our vision. We need to work closely, share risks and opportunities, and also take advantage of our global access and how we can also collaborate and bring partners closer together. We are working very closely with the Omani government on how we can decarbonize. Oman has set a net zero target for emissions by 2050 and definitely they're looking for partners to support them.
Since we are an energy technology company, we have an important role to play in addressing climate change. We have developed strong partnerships to accelerate progress. Last year, in partnership with IRENA, we formed the Alliance for Industry Decarbonization, which now has more than 35 member companies from across all industry sectors, including OQ. With more than 30% of global greenhouse gas emissions and nearly 40% of global energy consumption, the industrial sector is the second largest emitter after power generation. This alliance works to support the industry to develop solid decarbonization strategies and implementation plans.
How would you evaluate Oman's role in achieving the net zero?
Khalid Bin Hadi: Like any other country, Oman has announced its net-zero targets. But each country has its own environmental priorities and resources to set the roadmap. Oman has several advantages due to its abundant access to renewable energy sources like wind and solar and with its strategic location. This also gives Oman a competitive advantage when it comes to new green industries like green hydrogen. We are working very closely with our partners and the government in Oman on how we can bring advanced technologies to accelerate the green hydrogen economy.
Siemens Energy is blessed to have a local setup with a full operation that supports the development and growth of the business. Increasing in-country value is a very important area for Oman, and it is a focus that is part of our strategy. We're doing a lot domestically and have raised our localization rate to 55%. Green hydrogen is a new business where we are trying to see how we can position Oman to become a hub.
Siemens Energy works with partner countries to develop energy roadmaps to meet their goals and decarbonize society.
How will renewable energy progress in the Middle East and how can the region manage supply and demand as the energy mix changes?
Khalid Bin Hadi: Each country is developing its own strategy and setting its own targets, based on its opportunities and constraints. Siemens Energy works with partner countries to develop energy roadmaps to meet their goals and decarbonize society.
Renewables will play an important role in the energy transition. If each country is looking to achieve net zero, they need to increase the number of renewables in the energy mix. Lately, many countries have announced short-term targets. For example, Oman has announced to increase renewable by 10% by 2025, 30% by 2030. Realistic, short-term targets are vital to making progress on longer-term ambitions.
We need to have projects on the ground. But we also need to think about how we can encourage investment to accelerate projects. These projects require clear partnership and investment-sharing risks, and we are working on supporting our clients to increase their renewable share effectively. We have a complete portfolio from conventional to renewable energy, where we can address the entire value chain. Our global footprint enables us to leverage outside expertise and share best practices.
What is GCC's approach to cooperation or co-creation in terms of the green electron and its storage solutions?
Khalid Bin Hadi: The creation of ambitious renewable energy targets is a key step. We have seen that across this region. For example, the UAE, which was the first MENA country to et a net zero target, aims to increase the contribution of clean energy in the total energy mix from 25% to 50% by 2050 and to reduce the carbon footprint of power generation by 70%. With an aim of investing AED 600 billion by 2050 to meet the growing energy demand, and meet net zero, cooperation is essential.
Also, Saudi Arabia's Energy Minister, Prince Abdulaziz bin Salman Al Saud said that the kingdom aims to shift to renewable energy for 50% of its current power generation capacity by 2030. Qatar also has set the goal of 20% of its energy from solar power by 2030. Kuwait has a formal target of producing 15% of its electricity from renewable sources by 2030. Oman targets net zero by 2050, 10% Renewable energy contribution by 2025, with an investment of more than $190 billion by 2050. So, these are clear examples from the region on how they are focusing on increasing renewable and investments.
This focus on increasing renewable energy capacity will result in a dramatic reshaping of the energy landscape across the region and place new challenges on energy systems. Partnership and investment will be key to accelerating progress and ensuring stable, reliable, and sustainable energy infrastructure.
What is the role of Siemens Energy in the Joint Hydrogen project and what collaboration investment policies are needed to scale up in terms of the production of green hydrogen and meet the gigawatt projects?
Khalid Bin Hadi: Green hydrogen is one of the areas that we are focusing on developing. We are in the process of expanding our electrolyzer production capacity in Berlin to 1 GW by the end of 2023. By 2025, we aim to further increase production to up to 3 GW. This will make us one of the world's leading manufacturers of electrolysis systems.
Siemens Energy is not just a supplier of hydrogen equipment. Instead, we partner with our customers to jointly develop specific solutions and then implement them as a system integrator.
In collaboration with Dubai Electricity and Water Authority (DEWA) and Expo 2020 Dubai, we inaugurated the first industrial-scale, solar-driven green hydrogen facility in the Middle East and North Africa.
There are many more examples of projects where we are partnering to advance the green hydrogen economy. We look forward to engaging with partners to accelerate this high-potential industry.
What is the importance of the technology in those processes and how do you plan to scale it up in the future?
Khalid Bin Hadi: Today everyone is a little worried about scaling up; they are saying, Let's start small let's see how it goes; Is the technology ready? Is it commercially viable?
The cost of inaction is too great. To achieve the net zero targets we need to scale up. Renewables and green hydrogen will play an important role in the energy transition. It's very important that governments, policymakers, and the private sector, including financial institutions, coordinate project development.
At Siemens Energy, we are ready to work closely with partners to support them and as an energy system integrator, we want to be part of this journey. It's very important that we take advantage of our geographic location in Oman, the resources that we have, the land, and the opportunities and achieve our potential as a global force.