---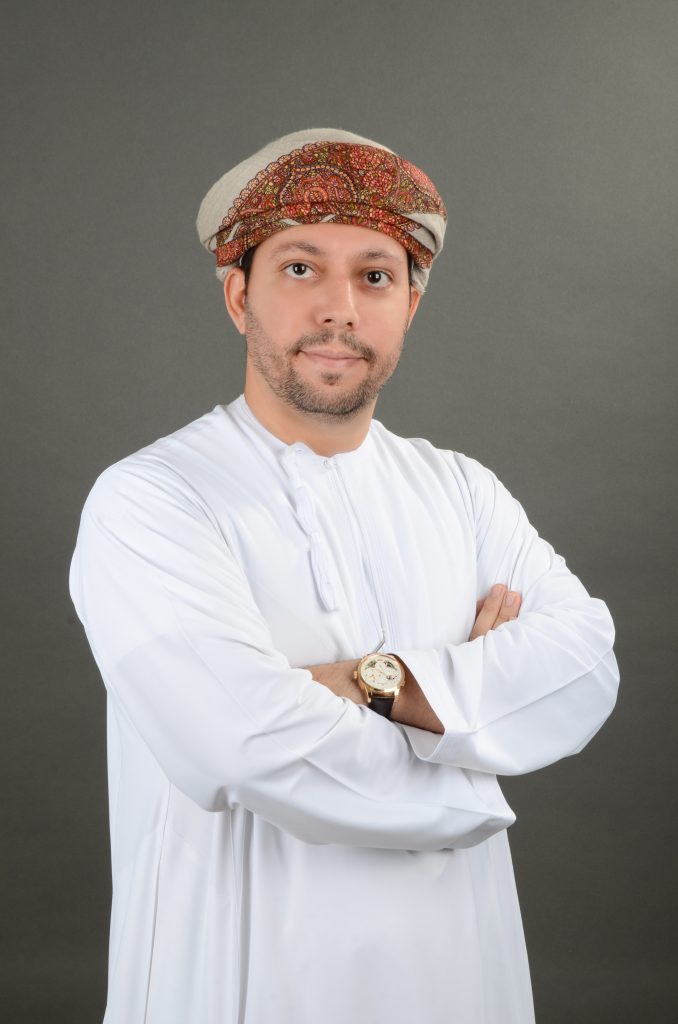 Profile
Khalid Al Eisri is the CEO of Anwar Investments. He joined Al Anwar in 2021 and has over 17 years of working experience in investment management and corporate advisory.

Before Al Anwar Investments, he was an Acting Senior Manager at Oman Investment Authority (OIA) and was responsible for managing a portfolio of private equity investments in the financial, technology, and logistics sectors.

Khalid is an experienced board member and he has been a board member in several reputed companies including RAK Ceramics, Oman Chlorine, Voltamp Energy, National Detergent, National Biscuits, Al-Hosn Investment, Oman Growth Fund, Oman Emirates Investment Holding, U-Capital, United Finance Company, Rotary Engineering, Gulf Mushroom Products Company and Gulf Assist.

Khalid is a Chartered Financial Analyst (CFA) and has a Bachelor's Degree in Finance from Sultan Qaboos University.


---
Your company is known as a leading investment holding company in Oman. Can you please review some of the innovative approaches that you have introduced to the company to enhance your position as well as maximize your investment potential?
Khalid Al Eisri: I joined Al-Anwar Investments about two years ago, in late 2021. Al Anwar is a prominent investment company which has been listed on the MSX since 1994. It is also the founder of a number of successful publicly listed companies such as Maha Ceramics, Voltamp, and Arabia Falcon Insurance.
Upon joining Al-Anwar, I immediately worked on a variety of different initiatives that have significantly improved the profits of the company thus far.
One of these initiatives was to enhance the role of being an active asset manager. As a first step, we examined all our investments in great detail to identify gaps and areas that we can work on to enhance the value of these investments. From this exercise, we were able to map key actions to enhance the value of each portfolio company which we target completing in the next 3 years. These initiatives include a number of value-added strategies such as forming strategic partnerships, executing M&A, replacing management, business expansion, debt restructuring, and cost optimization. This shaped an important pillar of our strategy which was presented and endorsed by the board.
We today operate at one of the lowest operating cost levels in our history.

Khalid Al Eisri
During the last one and a half years a significant part of these initiatives have been successfully completed with the support of the boards and our partners in each of our investment companies and include:
Acquisition of a large tiles factory by Al Maha Ceramics and as a result has become one of the largest tiles manufacturers in the region.
Formed a strategic partnership in Al Ruwad International School with a prominent school in the UK which we expect will tremendous value to the school.
Hired new senior management in 4 of our portfolio companies. As a result, we have started to see considerable improvements in the operations and profitability of these investments
Lowered costs in a significant way in 2 of our companies. While this process is ongoing in other companies, we have already realized noteworthy savings from each of our investment companies
While most of our companies are currently performing well, challenges persist. Nevertheless, addressing these challenges is an integral part of our responsibilities and the rewarding aspect of our job. Around 80% of my time is dedicated to asset management.
In addition to asset management, we have looked at opportunities to recycle our investments. We divested our stake in some of our investments over the past year, and subsequently reinvested the proceeds into new investments. We were fortunate that our timing was apt, and we have made significant returns from these new investments, particularly through our investment in the banking sector, which yielded a 50% return in around 12 months.
I have also tried to instill a culture of meticulous expense management at Al Anwar, scrutinizing every expenditure and negotiating the best price regardless of the amount. As a result, we today operate at one of the lowest operating cost levels in our history.
Al Anwar Investments has built a remarkable legacy since its establishment in 1994, emerging as a prominent investment company in Oman's market. Considering your recent investments in Bank Dhofar, could you delve into how Al Anwar Investments has maintained its focus on identifying strategic investment opportunities while adapting to the evolving market dynamics?
Khalid Al Eisri: When assessing investments, we prefer not to categorize them as either strategic or non-strategic, as the term "strategic" can carry varying interpretations, potentially misleading our readers. Our investment decisions are based on our primary goal of maximizing shareholder returns. Some investments may yield returns swiftly, while others may take more time to mature.
When evaluating potential investments, we consider multiple factors. First, we examine the sector. Is it a sector that we feel strongly about and it aligns with our risk and return appetite? Some sectors exhibit faster growth rates and offer more opportunities than others. Take the financial sector, for instance. It tends to grow faster than other sectors during the early stages of economic growth and in the long-term tends to be more resilient and less volatile. This prompted us to look at investing more in the financial sector.
Our investment decisions are based on our primary goal of maximizing shareholder returns.

Khalid Al Eisri
Once we have identified the sectors that we prefer to invest in we then scrutinize each company and take a detailed look at the management of each company. In all our new investments we try to ensure that we pick companies that have management who are capable of leading, competing, and surpassing their peers.
Lastly, the price plays a crucial role in our decision-making process. It is perhaps the most important and difficult step. We always aim to balance an opportunity that fits all of our requirements while at the same time is relatively underpriced and as a result, it can allow us to generate superior returns.
The company adopts a three-pronged investment approach, combining its deep sector knowledge with a commitment to sustainable growth. How has this approach enabled Al Anwar to stand out as a private equity investor in the market?
Khalid Al Eisri: If we take a closer look at our current portfolio, it is segmented into three primary sectors. The industrial sector comprises the largest share, followed by financials, and then education, which represents a smaller portion. In addition to these, we have various investments in other areas, but these three sectors have been our primary focus over the past few years. However, we are considering diversification beyond these sectors, as I firmly believe that diversification is essential for our long-term success.
Diversification is key to our strategy, and as part of this initiative, we have divested some of our investments in this sector in the last year.

Khalid Al Eisri
We have already begun exploring opportunities in areas like technology, for instance, although it may not become a dominant part of our portfolio, it remains an important sector along with others that we want to embark on in the future.
We have also taken steps in reducing our exposure to the industrial sector which forms a significant percentage of our portfolio. Diversification is key to our strategy, and as part of this initiative, we have divested some of our investments in this sector in the last year.
Al Anwar Investments not only focuses on financial growth but also believes in sharing wealth by inviting public participation in matured investments. Could you elaborate on how this approach aligns with your commitment to creating enduring value for stakeholders?
Khalid Al Eisri: We have been very successful in taking companies public. For instance, we conducted the initial public offering of Arabian Falcon Insurance several years ago. This is a pivotal step in the journey of all our companies towards maturity. Publicly listing our investments offers several advantages. Firstly, it significantly boosts brand awareness as the company enters the public domain. Secondly, it necessitates stronger corporate governance, as we become answerable to regulatory authorities with more stringent requirements. Thirdly, it facilitates the trading of company stocks, enabling individuals to buy and sell shares continually.
Moreover, there is a broader perspective to consider, where individual shareholders, especially small investors, can participate in the companies we are involved with and realize returns on their investments. This opportunity would not be available if the companies remained privately held. Engaging the public and collaborating with other investors has consistently proven to be a path to greater success in our experience.
We firmly believe that the key to true success lies in investing within our home market

Khalid Al Eisri
Your presence extends across multiple regions, including Oman, GCC, and emerging economies. How do you tailor your investment approach to harness the potential of different markets while maintaining a coherent investment philosophy?
Khalid Al Eisri: We firmly believe that the key to true success lies in investing within our home market. While we do allocate a small portion of our portfolio to investments outside Oman, the primary focus remains within our borders.
The rationale behind this is simple: We follow a private equity model in our investment approach. Therefore, deal sourcing and active management play a crucial role in our success. When we invest in Oman, we gain access to superior investment opportunities. If, for instance, we were to invest in Europe, the United States, or Brazil, the chances of us securing better deals than other investors are relatively low. By the time we get the opportunities, these opportunities would have likely been already vetted by numerous other investors and passed on.
Another crucial aspect, which many investors, have come to realize, is that investing overseas means you lack the same network that you enjoy in your home market. In Oman for example we are more likely to be aware of a problem in one of our investment companies before it surfaces. In addition, we are more capable of supporting our investment companies when a problem arises or an opportunity reveals itself in Oman versus if we had invested in a distant country. This is a unique advantage that we do not have when we invest outside our home market.
Given that our report will primarily highlight investment opportunities in Oman for CEOs in Saudi Arabia, could you please identify specific investment prospects within your company and provide further details about them?
Khalid Al Eisri: We would be pleased to engage with investors from Saudi Arabia who are interested in investing in Al Anwar and as a result will get exposure to a diversified and successful portfolio of companies in Oman. In addition, we would be happy to explore opportunities for investors from Saudi Arabia to directly invest in our portfolio companies. It is worth noting that many of our companies have been active in expanding their business in Saudi Arabia.
Given that Saudi Arabia boasts the largest market in the region, expanding our presence there is a strategic move.

Khalid Al Eisri
For example, Voltamp Energy has been supplying Saudi Arabia with a large number of its transformers, including exceptionally large ones, Voltamp is the only manufacturer of such transformers in the entire Arabian Gulf region. In addition, due to increased business opportunities in Saudi Arabia Voltamp is currently evaluating an opportunity to manufacture a range of its transformers in Saudi Arabia. In addition, National Biscuits and National Detergent both are actively exploring investment opportunities in Saudi Arabia.
Given that Saudi Arabia boasts the largest market in the region, expanding our presence there is a strategic move.
By attracting investors to these companies or even to Al-Anwar itself, we believe they can benefit from the successes these companies have demonstrated over the years. While there have been ups and downs, as is common in business cycles, the longevity and proven track record of these companies is a testimony of their resilience. Moreover, the collaborative synergy between our board and the boards of these companies has been instrumental in our achievements thus far.