---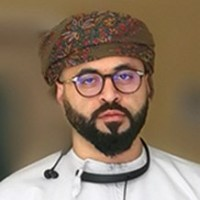 Profile
Mohammed Al-Abduwani is a seasoned techno-commercial innovator with esteemed educational credentials from Leeds University and Strathclyde University.

Under his stewardship, HTC experienced an impressive 800% revenue boost and quadrupled its staff size.

His remarkable accomplishments encompass forging fruitful partnerships, pioneering inventive solutions in the ICT and solar sectors, and spearheading key projects that garnered substantial contracts, notably prominent infrastructure contracts with Ooredoo, OQ, PDO, and Shell.
---
Your journey from mechatronics and robotics to the CEO role at HTC is intriguing. May you review your technical background and leadership experiences intersected to shape your approach to leading a technology-driven company?
Mohammed Al-Abduwani: To begin with, my academic journey commenced with a focus on mechatronics and robotics during my undergraduate studies. This choice was instrumental in laying a robust foundation for my future because mechatronics and robotics encompass a wide array of disciplines, including mechanical engineering, electronics, and electrical communication. Interestingly, in certain countries, students receive dual certifications in mechanical engineering and electrical engineering upon completing this program. The curriculum equips you with the skills needed to design automated systems.
To excel in this field, you must comprehend the processes at play, identify necessary inputs such as sensors, and predict the expected outputs. Moreover, you must possess the ability to optimize these systems for efficiency. This knowledge of logic and system dynamics proved invaluable as it allowed me to understand the significance of inputs, the underlying processes, and the outcomes.
When a client presents a problem, it essentially serves as the input for our team

Mohammed Al-Abduwani
Upon venturing into the industry, I found myself in a role that often required the integration of various components and solutions for client's unique challenges. When a client presents a problem, it essentially serves as the input for our team. We then must strategize on the processes required to address the issue and anticipate the desired outcome. This problem-solving approach, honed through my mechatronics background, greatly contributed to our technical capabilities.
As our company expanded, and we went from a small team of four employees, including my brother and myself, to a larger organization, I recognized the need to bolster my skill set in areas beyond the technical realm. This called for an understanding of finance and management. Consequently, after completing my mechatronics degree, I pursued an MBA at Strathclyde University. This advanced degree provided me with the necessary financial acumen, enabling me to tackle critical aspects such as budgeting and financial analysis, including examining profit and loss statements.
During this period, I also held the role of Chief Operating Officer within the company. When my brother eventually decided to leave the organization, I stepped into the role of CEO. Simultaneously, I embarked on a national CEO program to further refine my leadership skills.
While robotics and mechatronics provided a solid technical foundation, I recognized the necessity of further study to effectively address the broader aspects of leadership and management.
Since its inception in 2005, HTC has solidified its position as a prominent ICT solutions provider, delivering comprehensive services encompassing consultation, design, integration, deployment, and management within the Middle East region. May you review how you tailor our solutions to address the unique challenges and demands within each of these sectors while maintaining a cohesive approach?
Mohammed Al-Abduwani: Our approach is distinct in that we do not view our clients as mere customers; instead, we immerse ourselves in their organizations, functioning as an extension of their team. We strive to identify the most suitable solutions that align with their unique circumstances. It is important to note that the optimal solution is not always the most advanced or expensive one. Our aim is to provide solutions that not only meet their current requirements but also offer realistic scalability for the future, ensuring that they are prepared for growth without overwhelming them with unnecessary complexity.
It is important to recognize that being the first to adopt new technology is not always ideal

Muhammed Al-Abduwani
How does the company foster an environment of innovation, and what measures are taken to ensure that HTC remains at the forefront of technology advancements while maintaining a strong customer-centric ethos?
Mohammed Al-Abduwani: It is important to recognize that being the first to adopt new technology is not always ideal. Because embracing new technology often necessitates substantial changes. Furthermore, when a new technology is hastily adopted, there can be unforeseen issues, such as system failures or the need for immediate updates. Our approach at HTC involves several key steps. Firstly, we prioritize quality by maintaining ISO certifications, including ISO 9001 (Quality Management Systems), ISO 45001 (Occupational Health and Safety) & ISO 14001 (Environmental Management Systems). These certifications ensure consistency in our processes and uphold the high quality we offer without any compromises.
When a new solution or technology emerges, it is important to understand that it can vary significantly in its impact. Therefore, we typically begin with a demonstration or trial run to comprehensively evaluate the technology, ensuring that all aspects are thoroughly assessed. Subsequently, we integrate the system into a company's environment.
It is worth noting that when we introduce a new technology, we take a different approach to building trust with our customers. Rather than asking customers to make an immediate purchase, we engage with them to propose the new technology and establish Key Performance Indicators (KPIs). We then conduct testing for a period of 30 to 60 days, during which the technology operates within their network. Only once all predetermined KPIs are successfully met does the customer proceed with the purchase. This approach instills a sense of confidence in our customers.
Furthermore, we implement third-party monitoring devices to ensure transparency and enhance customer satisfaction. This additional layer of oversight provides more reliable metrics, giving customers further assurance. In the early stages of our solar projects, we often engaged in dialogue with customers to enhance our solutions without significantly increasing costs. In essence, we aimed to provide added value without compromising profitability, creating a win-win scenario. This approach allowed us to test our systems in a real-world environment, showcasing to customers the practicality of our solutions.
We implement third-party monitoring devices to ensure transparency and enhance customer satisfaction

Mohammed Al-Abduwani
What prompted HTC to prioritize solar energy as a key area of diversification and how did this strategic shift impact your company's trajectory and projects?
Mohammed Al-Abduwani: Speaking of projects, I can provide an example related to Shim Sham, a significant endeavour that supports SMEs and entrepreneurs in Oman. While HTC is primarily an ICT company, we are exploring diversification in three areas: IoT, automation, and building management solutions. Solar energy was initially our third option. However, when Shell's requirements came into play, solar energy quickly moved up to the top spot. This shift occurred because diversifying and investing in a new area typically requires a customer or client commitment to justify the investment in resources, knowledge, and testing equipment.
So, Shell provided the necessary training comprehensively. The key point to highlight is that collaborating with Shell sets a benchmark for working at the highest standards, given the oil and gas environment and international norms we operate within. This commitment ensures that our projects meet the highest standards.
This collaboration was particularly valuable to us because we knew that the projects we would work on would be conducted using Shell standards. We were awarded 11 schools in total, which comprises half of the schools awarded, this illustrated that our offers and solutions were technically strong and commercially competitive. One involved a canopy system in Brunei, and the other concerned a rooftop system at a school in Salalah. These were our inaugural projects, and they played a crucial role in our marketing efforts. We became the first to install a grid-connected system, showcasing our capabilities.
Additionally, we had these projects as reference sites to demonstrate our achievements. For Shell, we successfully executed various projects, including canopy, ballasted, rooftop, and tilt systems.
We closely collaborate with our customers to not only provide them with the solutions we offer but also explore other potential solutions that may benefit them

Mohammed Al-Abduwani
Given Oman's economic trajectory, what measures does your company put in place to sustain your competitiveness in an ever-changing dynamic market?
Mohammed Al-Abduwani: In our case, particularly within the realm of Information and Communication Technology (ICT), we recognize the pivotal role it plays in the functioning of organizations and the overall progress of a nation. Data, in this modern age, is akin to gold, so it is imperative to ensure that our telecommunications systems are of the highest standards. To illustrate, let us take the example of the Times of Oman. I am not certain if they still have their office there, but Times of Oman used to have an office adjacent to the Sheraton in Ruwi, while their printing facility was located in Wadi Kabir.
Their daily operation involved burning the newspaper onto a DVD and physically transporting it to Wadi Kabir for printing. In case of any issues, they had to return to Ruwi to communicate their needs. To streamline this process, we provided them with a telecom system that established a direct connection between their main office in Ruwi and Wadi Kabir. Now, the person at the office simply clicks 'print,' and it automatically starts printing in Wadi Kabir.
So, telecom infrastructure is crucial. However, it is also about understanding the market. Oman's market is relatively small, which means there are limited customers available. Once we have served these customers, it might be a few years before we can upgrade their systems. Therefore, we closely collaborate with our customers to not only provide them with the solutions we offer but also explore other potential solutions that may benefit them.