---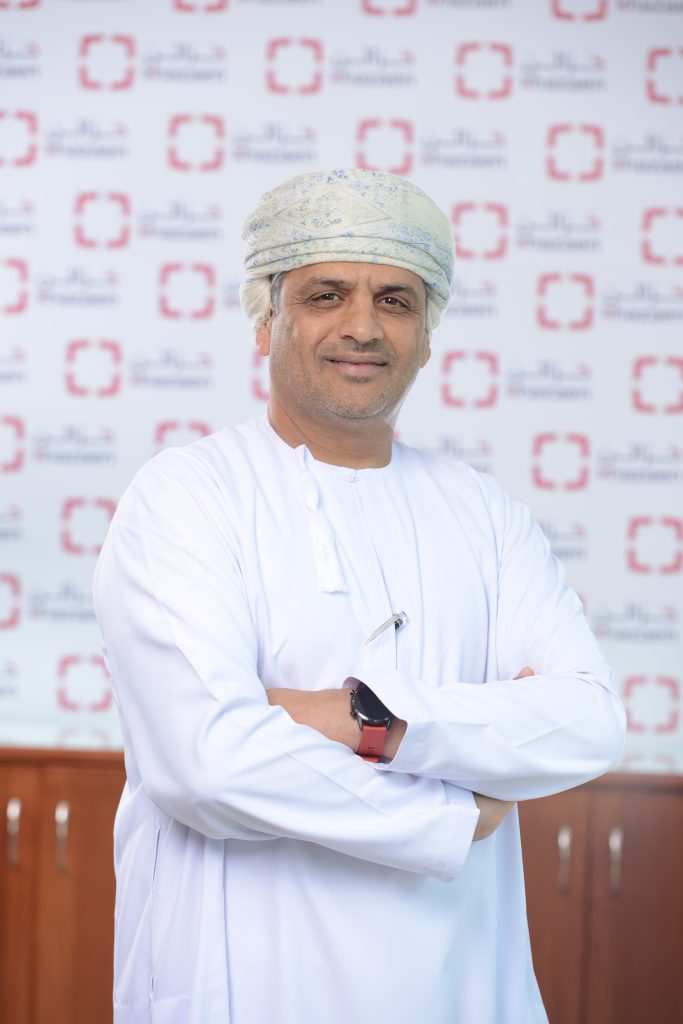 Profile
Salim Al Thuhli was appointed CEO of Khazaen Economic City in 2021 after leading the projects and engineering affairs area for three years.

He has over 25 years of experience in project management, engineering contracts, infrastructure development, and tourism projects.

Al Thuhli has worked in several institutions including Petroleum Development Oman (PDO) and Oman Tourism Development Company (Omran).

He is a graduate of Oman's National CEO Program and holds training certificates in leadership from the London Business School and other international centers
---
As Oman's first land port, Khazaen Dry Port has made significant strides since its launch in 2021. Its strategic location within Khazaen Economic City is noted as a key advantage. How does this location enable KDP to serve as a central hub for trade activities, offering local market players unparalleled access to regional and global markets?
Salim Al Thuhli: Khazaen Economic City is an ambitious project that stands as one of the largest public-private partnership (PPP) land development initiatives in the Sultanate of Oman. It is situated in Barka, within the South Al Batinah Governorate, and holds the distinction of being the largest integrated economic city planned for development in that region.
Strategically positioned close to Muscat, the capital city of Oman, Khazaen Economic City falls under the purview of the Urban Strategy of the Ministry of Housing and Urban Planning. It is considered a crucial part of the Greater Muscat area, specifically designated as a business and urban expansion corridor.
Khazaen Economic City enjoys excellent connectivity through a robust logistics network. It is conveniently located within a 30-minute drive from Muscat Airport, allowing for efficient air transportation. Moreover, it is only a 35-minute drive from Suwaiq Port and approximately a 2-hour drive from Sohar Port, providing convenient access to maritime trade routes. These logistical advantages make Khazaen a strategic hub for trade and commerce.
Khazaen Dry Port is the first integrated international dry port in the Sultanate

Salim Al Thuhli
It is important to note that the Khazaen Dry Port operates on a Public-Private Partnership (PPP) model, with ownership lying in the private sector. This approach leverages the expertise and resources of the private sector to develop and operate the dry port, promoting efficiency and effectiveness in cargo handling and distribution.
Khazaen Dry Port is the first integrated international dry port in the Sultanate. It will link various seaports, commercial, and industrial areas. It is considered a main pillar in the city due to its importance in enhancing the integration of logistics solutions for investors.
Al Seeb Technical (SARCO), a subsidiary of Qatari group Al Mana Holding, has taken a strategic step by investing in an integrated logistics center in Khazaen Economic City. How do you envision the logistics center's role in fostering trade, business growth, and collaboration among various sectors within the Sultanate? Moreover, how will this collaboration contribute to the broader economic ties between Qatar and Oman, as well as its potential impact on regional trade and connectivity?
Salim Al Thuhli: The International Logistic Park, supported by the Khazaen Dry Port, stands as a central and vital component of the logistics sector within Khazaen Economic City. This park serves as a key hub for the efficient movement and management of goods, providing comprehensive logistics services to businesses operating within the city. It facilitates seamless connectivity between different transportation modes, enabling the smooth flow of goods both domestically and internationally.
Khazaen Economic City has successfully attracted a significant number of investors, marking its appeal as a lucrative investment destination.
One notable investor that Khazaen has attracted is the Global Warehousing Company (GWC), a prominent player in the GCC region known for its extensive warehousing capabilities. Recognizing the potential in Oman, GWC has chosen Khazaen as its base to establish and expand its business operations. With their vast experience and millions of square metres in warehousing infrastructure across the GCC, their decision to invest in Khazaen is a testament to the city's appeal and potential for growth.
Another significant investor is Naqel Express, a Saudi Arabian company that has recognized the opportunities in Khazaen Economic City. Their involvement further strengthens the city's appeal as a preferred investment destination.
The inclusion of renowned companies such as GWC and Naqel Express signifies the growing interest from established players in the region, further boosting Khazaen's reputation and credibility.
How does Khazaen ensure effective communication, alignment of objectives, and shared success metrics when working with local associations? Additionally, how does the organization ensure that its collaborative efforts remain aligned with the dynamic economic needs and emerging opportunities within Oman's evolving business environment?
Salim Al Thuhli: The primary objective of Khazaen Economic City is to bolster Oman's economy by establishing a world-class integrated economic city. The city's development plans encompass various sectors, including an inland dry port, a free zone with associated tax benefits, logistics and warehousing facilities, industrial zones, commercial districts, residential areas, and mixed-use developments.
The primary objective of Khazaen Economic City is to bolster Oman's economy by establishing a world-class integrated economic city.

Salim Al Thuhli
What sets Khazaen apart from other cities is its comprehensive approach to urban planning and development. It is designed to serve as a gateway to the world, enabling Oman to harness its competitive potential and foster sustained economic growth. The city's integrated nature encompasses all essential components, including industrial zones, logistics infrastructure, and residential areas. Additionally, Khazaen features a game-changing multi-modal transportation hub, facilitating the seamless movement of goods and people.
Khazaen Economic City offers an ecosystem that streamlines the investment journey, providing integrated components to facilitate the successful establishment and expansion of projects. To further enhance the investment process, Khazaen has planned the establishment of a one-stop shop within the city. This dedicated facility aims to attract investors of all categories by simplifying procedures and expediting services, enabling faster approvals, permits, and licenses for businesses to commence operations promptly.
In addition to the streamlined processes, Khazaen Economic City provides attractive incentives to entice investors. These incentives include grace periods, exemption from technical and administrative fees, 43-year leaseholds, tailored lease and ownership solutions, and competitive land costs. Such incentives offer flexibility to investors in developing and managing their projects, enabling them to optimize their operations and maximize their returns.
By attracting investments and fostering economic growth, Khazaen plays a significant role in diversifying the national economy and contributing to the country's GDP. Upon completion, it is expected that Khazaen will contribute around 2-3 percent to Oman's GDP, reflecting its substantial impact on the overall economy.
Furthermore, Khazaen Economic City aligns with government initiatives and actively supports the In-Country Value (ICV) program. By promoting the participation of the private sector and building national capabilities, Khazaen creates new commercial opportunities for small and medium enterprises (SMEs) and generates employment opportunities for the local population. This commitment to inclusivity and socio-economic development contributes to the overall growth and prosperity of Oman.
In terms of international trade, Khazaen benefits from free trade agreements

Salim Al Thuhli
In terms of international trade, Khazaen benefits from free trade agreements. These agreements, such as the Gulf Cooperation Council Free Trade Agreement (GAFTA), and the free trade agreement with Singapore, and the United States, enhance the city's global connectivity and provide access to broader markets. This favourable trade environment further strengthens Khazaen's appeal as an investment destination and opens doors to increased trade opportunities for businesses operating within the city.
As Khazaen's journey unfolds, the pursuit of excellence and results remains paramount. Could you share any specific measures or performance indicators that will help gauge Khazaen's progress and achievements in 2023, ensuring its ongoing contribution to Oman's economic growth and development?
Salim Al Thuhli: To date, over 100 investment agreements have been signed, with a cumulative value surpassing 820 million USD. This impressive achievement highlights the growing interest and confidence that investors have in the city's potential. We have attracted 16 countries from around the globe. Our investors place their trust in us as we guide them through their investment journey from day one. They recognize the abundance of investment opportunities in Oman, yet they choose to bring their capital and expand from Khazaen.
This preference stems from the seamless business environment we provide, coupled with the unwavering support of our dynamic team, which is always ready to assist investors in every possible way.