---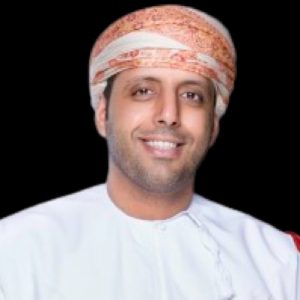 Profile
Muneer Al-Muneeri is the CEO of Rakiza Fund.

Muneer has over 15 years of international investment experience and an excellent track record in private equity and venture capital investments as well as fund management and corporate finance.

He has worked on a number of infrastructure projects in Oman and overseas and has expertise in sourcing and structuring investment opportunities from inception to execution.

Most recently, he led the establishment of the Local Initiatives Division within the Oman Investment Authority, focusing on strategic projects.
---
You have 15 years of international investment experience. Recently, you led the establishment of a local initiative division within the Oman Investment Authority, focusing on strategic projects for the Sultanate. How does your previous experience inform your current strategy in the Rakiza Fund?
Muneer Al-Muneeri: My previous role as the head of local initiatives at the State General Fund allowed me to gain valuable insights into the opportunities and upcoming trends in Oman, as well as the gaps that needed to be addressed in the market. It was an exciting time, as the government's privatization program was gaining momentum. Moreover, we were working with the government in shaping the strategy, framework, policies, and laws.
During that period, I recognized the potential for investors in infrastructure to benefit from the privatization wave. This led to the concept of the Rakiza Fund, which I saw as a great opportunity for investors to participate in these potential projects. Moreover, it was an opportunity for our sovereign wealth fund to support the government's efforts.
We had the chance to do direct investments ourselves, but we thought, why should we do it alone? It would be better to do it with other investors who can invest under a unified platform that could produce better results. By pooling our resources, expertise, and governance structure, we could tap into the right opportunities, build a strong track record, and establish the region as a hub for sophisticated financial investors in this asset class.
In this regard, my previous role played a pivotal role in shaping the strategy of the Rakiza Fund, enabling us to understand the market dynamics and identify the specific gaps that the fund should address in Oman and the broader region.
How would you describe your competitive edge and how do you differentiate yourself in the markets of Oman and Saudi Arabia?
Muneer Al-Muneeri: What sets us apart is our extensive network within Oman and the region. We are able to access unique and feasible transactions that might not be apparent to those outside the region. Being in the country allows us to have a clear understanding of what is possible and the speed at which things can be accomplished.
Moreover, our deep local knowledge empowers us to make well-informed decisions. We pride ourselves on being agile and proactive since we are present in the country. This allows us to swiftly adapt to market dynamics and identify emerging opportunities.
Another distinguishing factor is the investment ticket size we offer. Unlike many financial investors in the local market and those coming from outside the region, our investment capacity aligns with the needs of the region. We are positioned between smaller local investors and larger international players which gives us a unique advantage.
Overall, our sector-specific approach allows us to hold a distinctive position in the market and deliver superior performance compared to our competitors.
We are positioned between smaller local investors and larger international players which gives us a unique advantage.

Muneer Al-Muneeri
How do you balance your social and environmental responsibilities as a company with your growth strategy? Could you also share the projects and initiatives you are involved in this year?
Muneer Al-Muneeri: ESG considerations have been critical for us in attracting investors. In today's landscape, ESG is a fundamental requirement expected by most investors and bankers in every project. To address this, we have implemented a policy that demonstrates our commitment as a fund manager and investor to selecting sustainable projects that align with international market requirements.
Furthermore, our proactive approach has made us pioneers in Oman, tackling these matters before many others. This proactive stance led to the recognition we received through these awards. Staying ahead of the game, we established a policy and implemented sample projects to illustrate our approach to ESG while others were still figuring out their frameworks.
Currently, our focus remains on continuous implementation and evaluation of ESG criteria for every opportunity that arises. We determine how a project aligns with our ESG policy and whether it is a suitable investment option. By consistently developing our expertise in sustainability, we aim to deliver even better projects for our investors.
Saudi companies prioritize investors who value ESG and show social responsibility. With the recent signing of 13 MOUs in February, the relationship between Oman and Saudi Arabia is stronger than ever. How crucial is it to enhance this relationship in your sector?
Muneer Al-Muneeri: At Rakiza Fund, we invest in both Oman and Saudi Arabia. Our strategy involves a 50% investment allocation for each country. This approach represents the ties and collaboration between the two nations. One of our key investors is the Sovereign Wealth Fund of Saudi Arabia, PIF, and we also have the Armani Sono fund involved. The fund was also a cornerstone investor for Rakiza Fund.
These partnerships highlight how the two economies can mutually benefit from each other. Undoubtedly, the Saudi economy is significantly larger in terms of size, population, and opportunities. For Omani investors, tapping into the Saudi market allows them to scale their businesses and pursue greater opportunities. On the other hand, the Saudis can benefit from the competitive advantages that Oman offers, such as access to the Indian Ocean through Omani ports, enabling closer connections with the Indian subcontinent. Moreover, there are likely other benefits that both economies can bring to each other.
As Rakiza Fund, we take pride in being one of the first and most successful partnerships that have leveraged collective knowledge to select, deliver, and invest in projects in both Saudi Arabia and Oman.
By consistently developing our expertise in sustainability, we aim to deliver even better projects for our investors.

Muneer Al-Muneeri
What recommendations would you give to Omani companies seeking to invest and expand in Saudi Arabia? Additionally, what investment opportunities do you see for Saudi investors in Oman that can be highly beneficial for them?
Muneer Al-Muneeri: Omani investors venturing into Saudi Arabia need to understand what is their competitive advantage and what they can bring to the table. They need to be prepared to compete in the sizable Saudi market. However, this also presents an opportunity for growth and expansion on a larger scale.
The Saudi market is abundant with tremendous opportunities, particularly in sectors focused on building new cities, projects, and industries. If Omani investors excel in a specific sector, especially one critical to Saudi Arabia, they have a chance to participate in projects or offer services that can fuel business growth. We need to look at the macro level of projects. For instance, the construction sector in Saudi is witnessing the development of massive projects and buildings. If an Omani company specializes in a certain aspect or provides a unique service within this sector, there are plenty of avenues to contribute to and benefit from these advancements.
On the other hand, Saudi investors considering opportunities in Oman should assess how they can derive value from accessing the Omani market. They should consider if they will have a certain advantage by selling their products through Oman to certain markets. They should evaluate potential cost savings and examine if their products, not yet available in the Omani market, can find success there. Oman serves as a favourable destination for both local and export-focused strategies. Saudi investors should also consider importing products through Oman, as it may offer faster or more cost-effective routes for distribution.
By exploring these dynamics, both Omani and Saudi investors can tap into the vast potential and create mutually beneficial partnerships between the two countries.