---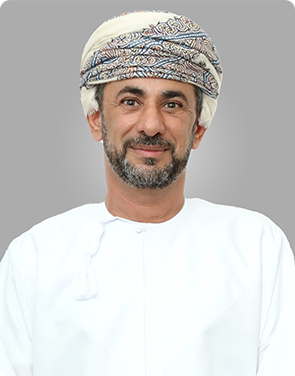 CEO Profile

Eng. Hamed Al Maghdri places a high value on education and developing new skills. An electrical engineer by training, Mr. Al Maghdri worked for more than 10 years at the Ministry of Electricity and Water.

He served as the CEO of Rural Areas Electricity Company (RAECO) and has held prominent positions at the Ministry of Housing, Electricity & Water, Omantel, and Electrical Regulatory Authority. In 2016 he was appointed the group CEO and CD of ENGIE Group in Oman and KSA.

In July 2019, he took over the prestigious position of CEO of Al Maha Petroleum Products Marketing Co. the nation's leading petroleum Company.

Current Positions
Chairman, Al Rusail Power Co
Vice Chairman, SMN Holding Co.
Vice Chairman, Barka Power Company
Director, JOMEL & Dhuruma Corporation KSA
Board Member – STOMO, France
Board Member – KHARABEL
Board Member- JOMEL Operation and Maintenance Company KSA


---
You were appointed as CEO of Al Maha Petroleum in 2019 while having extensive experience in the sector. How does this experience influence your management style in the company?
Hamed Salim Al Maghdri: My experience in the Energy sector is spread over 31 years. I was in the Generation, Transmission, and Distribution of electricity, then shifted to the other side of Energy, which is Oil and Gas. I spent most of these years in the government and I have worked with international firms in Paris and Dubai.
Currently, we are doing something called 'Renew Al Maha,' a project for changing leadership styles and trying to utilize what I have learned during all these years, in order to improve Al Maha's leadership. Since 2019, the financial results of Al Maha are improving annually. Reducing the costs and maximizing our stake in the market through marketing campaigns have resulted in better financial results. We are also implementing many improvements in changing management styles. One approach is by fostering teamwork which has resulted in improving productivity on the job and has also created the work environment needed to serve our customers. This is what I've done here in Al Maha.
We are also implementing diversification programs.
All of us know the fuel and business of petroleum products or oil products, will not continue as they are, and there are many other alternatives coming into the market, like electric vehicles, hydrogen, and even LPG. All these are in the process to be implemented soon. Oman is rich in many resources and there is a requirement for diversification, meaning we have to be ready for the growth of electric vehicles and EV charging. We are putting together a new business plan to diversify the business according to the challenges we will face due to the reduction in the usage of oil products.
From the human resource perspective, we are focused very much on developing robust leadership at all levels. One point of focus is employee training for new business requirements and succession plans for all the key positions. With more usage of technology in delivering fuels, we are working internally to develop more IT-savvy employees.
For the benefit of our customers, there will be considerable use of technology in our business, which is crucial for the company.

Hamed Salim Al Maghdri
So we are also focusing on training and development activities to make our employees ready and up-to-date with the latest technology.
You mentioned the project of implementing special stations to charge electric cars. Is it already initiated and what will the development of the waiting areas look like?
Hamed Salim Al Maghdri: In accordance with the emerging national regulations as well as being a business requirement as the market for new electric vehicles in Oman grows, we must install EV chargers in our existing fuel stations which will serve customers on long highways and terminal cities. We have a plan to install at least one charger in each of our fuel stations for the time being, and gradually the business will shift more and more to be focused on electric vehicle charging.
Electric vehicle charging requires people to wait for 10-15 minutes. As the vehicle charges, the vehicle drivers and passengers should have access to different kinds of activities and services according to the age of the people. Some people like to go to a coffee shop, others might want to grab something to eat, while others might like to read or maybe shop for groceries. According to market surveys and market research, we found that this is what the customer needs and we are considering all these activities in our business plans. We also learned this from markets like the US or the UK where electric vehicles are already more in use. And, we will try to implement such activities while also considering the traditional flavor of Oman.
Al Maha has to implement these projects as a Non-Fuel business, meaning those activities which are not directly related to fuelling and charging the car, but directly related to the people's time during the period of vehicle charging. We are preparing to equip our filling stations now to serve the customer according to the availability of their time.
Al Maha Petroleum Products Marketing Company has the widest network of 248 service stations with 30 years of presence in Oman. What is your competitive edge and how do you stand out from the crowded marketplace?
Hamed Salim Al Maghdri: It is a very competitive market. Competition is good but has to be correctly managed. We have three active licenses in Oman. There may be other licenses also coming up but we are all working in the same limited scope where the market size is not huge. In order to stay competitive with healthy competition, we don't follow what others are doing. Our differentiation is in how we serve our customers and learn and apply from market leaders abroad.
Our contribution to the local market here is about 33% in retail. We are also very strong in the commercial and aviation business. The level of services, the efficiency, and how you serve the customers determine how you are available in the market and the percentage of market penetration. Competition always keeps the business healthy. Because of the high competition, we are creating more innovation and serving the customers better.
Digitalization is already here and it helps to grow the sector in the most effective and sustainable way. Al Maha launched a mobile application that enables users of Al Maha NSS Fuel cards to carry out fast, simple, error-free, cardless fuel purchases. What kind of technologies are the main focus of the company at the moment and what are the steps taken to become a more customer-centric organization?
Hamed Salim Al Maghdri: We launched Go Smart App for the National Subsidy Scheme (NSS) cards and this has resulted in even better service to all NSS Card holders and in very good business for us. Currently, we are also planning to install RFID refueling systems for the vehicles. As you enter a filling station, this RFID system will identify who you are. Your vehicle, fuel type, and volume are pre-set and recognized without any manual data entry. You can do grocery shopping as well at the station.
The second initiative is changing our fuel cards to smart cards. We are introducing self-service also very soon. Digitalization makes payment easy and quick.
Just as you transfer money to your relative, you can also send a few liters of fuel to your sister, soon!

Hamed Salim Al Maghdri
Our new stations will have screens to educate and inform customers about electric vehicles and alternate fuels. This feature will become available this year at some stations but from next year it will be available across the country.
Al Maha is known for working to enhance the value of the investment and trust that your shareholders and customers place in you, supporting as well local suppliers and local sourcing of goods. What are the partnerships that the company is looking for now and what are the investment opportunities in Al Maha Petroleum?
Hamed Salim Al Maghdri: At Al Maha, we are looking at international partnerships, especially on the lubricants side. We have partnerships with SMEs as well as big companies. Also, for example, there is a partnership with Oman Airports, one of our major clients. We are exploring some areas of partnerships with big oil companies. We have long-term business contracts with oil companies and some government ministries also running across many years. This is really one area where we are proud to serve these big companies.
But what is interesting is the fact that we go more for partnering with SMEs. Why SMEs? Maybe some might say it is dangerous to deal with SMEs due to payment issues. However, if you are big and of the size of Al Maha, you need someone to grow along with you thereby you become a true contributor to the growth of the economy itself. If there are more SMEs, there is more money flow and more growth. The big companies are the holders of the economy, but the dynamism of the economy itself is through the SMEs. If you have a good SME supported by a big company, it is very healthy because there is growth in the companies and more employment. This is how the economy works in countries like China. So then there are new jobs, there are new products and services going.
This is how a local company starts to become stronger and stronger, after which it can contribute to other partnerships themselves. Teaching society to have more business partners itself is a positive way for economic growth. That's my philosophy. It is a win-win deal.
You mentioned that you would like to see Al Maha in the international market. In which countries or regions are you interested as your priority?
Hamed Salim Al Maghdri: We are very interested in GCC countries– first our neighbors. We are going to Saudi Arabia and are already doing market studies for some locations there. We have already opened a branch there and the first step for us outside Oman will be in the fuel business and electric vehicle charging in Saudi Arabia. Then after that, we planned to go to other places also, maybe one or two countries in Asia itself.
We are really focusing more when we go out not just repeating the business only, but doing things differently in offering different services. We will announce these once it's ready.